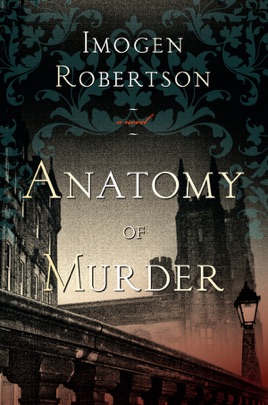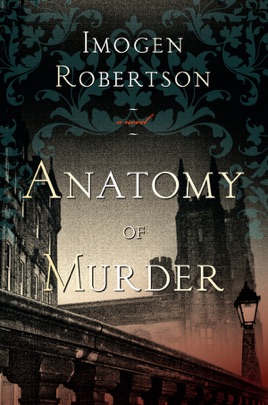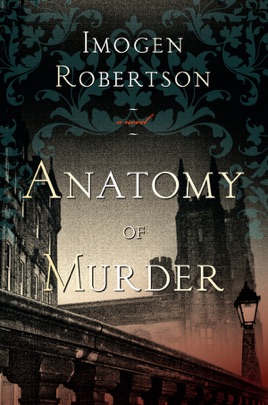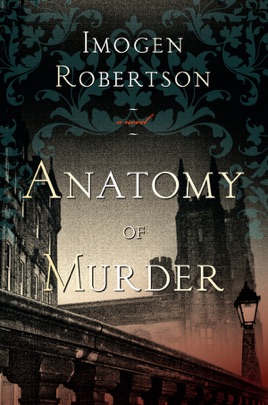 Anatomy of Murder
A Novel
Publisher Description
The second historical suspense novel in Imogen Robertson's critically acclaimed Westerman and Crowther mystery series

London, 1781. Harriet Westerman anxiously awaits news of her husband, a ship's captain who has been gravely injured in the king's naval battles with France. As London's streets seethe with rumor, a body is dragged from the murky waters of the Thames.

Having gained a measure of fame as amateur detectives for unraveling the mysteries of Thornleigh Hall, the indomitable Mrs. Westerman and her reclusive sidekick, anatomist Gabriel Crowther, are once again called on to investigate. In this intricate novel, Harriet and Crowther will discover that this is no ordinary drowning—the victim is part of a plot to betray England's most precious secrets.
PUBLISHERS WEEKLY
Robertson improves on her impressive debut, Instruments of Darkness (2011), with her second historical starring anatomist Gabriel Crowther and his partner in detection, Harriet Westerman. In the gripping prologue, set in 1781 off the Newfoundland coast, Westerman's husband, the captain of an English warship, captures an intelligence officer from a French vessel he defeats in battle. The captain, after questioning the prisoner, suffers an accidental blow to the head that renders him unconscious. He eventually regains consciousness, but has lost his memory, much to the dismay of government officials in London, who were hoping he could help identify a new foreign spymaster planted on English shores. Meanwhile, the Admiralty enlists Crowther and Westerman to investigate how a man's body that may belong to an operative for the French ended up in the Thames. Memorable prose, strong and unusual leads, a sophisticated plot with several unexpected turns, and an accurate portrayal of the period all make this a winner.
NCIS for revolutionary war
This book was so exciting. I love this author. First the characters have flaws but are very like able. There is a lot of suspense and I was so excited by the way all the stories converged. I can't wait for the next book. I have also read instrument of darkness. It is very interesting how they go about letting the evidence tell the story without being able to say I ran a database search or used some sci-fi technology to neatly tie up my case. And if I am not mistaken the author does research the science involved to make it real and real to time period.
More Books by Imogen Robertson
See All