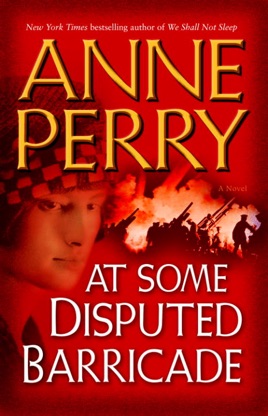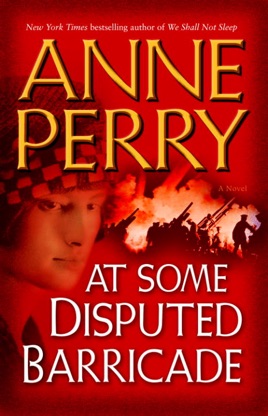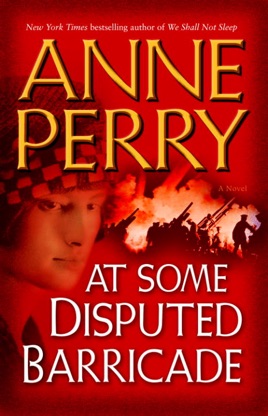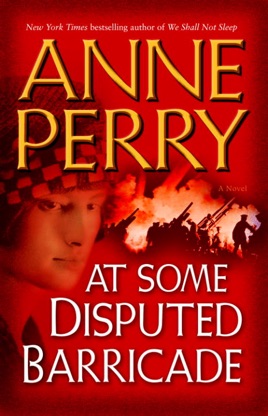 At Some Disputed Barricade
Publisher Description
Anne Perry's gift for illuminating the heart's deepest secrets shines through in her bestselling series of World War I novels. With compelling immediacy, she depicts the struggles of men and women torn by their convictions and challenged by the perils of war.
July 1917. Joseph Reavley, a chaplain, and his sister, Judith, an ambulance driver, are bone-weary as they approach the fourth year of the conflict; the peace of the English countryside seems a world away. On the Western Front, the Battle of Passchendaele has begun, and among the many fatalities from Joseph's regiment is the trusted commanding officer, who is replaced by a young major whose pompous incompetence virtually guarantees that many good soldiers will die needlessly. But soon he, too, is dead–killed by his own men. Although Joseph would like to turn a blind eye, he knows that he must not. Judith, however, anguished at the prospect of courts-martial and executions for the twelve men arrested for the crime, has no such inhibitions and, risking of her own life, helps all but one of the prisoners to escape.

Back in England, Joseph and Judith's brother, Matthew, continues his desperate pursuit to unmask the sinister figure known as the Peacemaker–an obsessed genius who has committed murder and treason in an attempt to stop Britain from winning the war. As Matthew trails the Peacemaker, Joseph tracks his comrades through Switzerland and into enemy territory. His search will lead to a reckoning pitting courage and honor against the blind machinery of military justice.

At Some Disputed Barricade is an Anne Perry masterpiece–brilliant, surprising, and unforgettable.
PUBLISHERS WEEKLY
Fans of the first three books in this WWI series from Perry, best known for her Victorian police procedurals, will eagerly pick up this fourth volume to learn more of the ongoing saga of the three Reavley siblings: Joseph, a chaplain working with soldiers on the front line in France; Matthew, a British intelligence officer; and Judith, an ambulance driver. (Newcomers may struggle to understand the backstory.) Matthew continues his search for the traitorous mastermind the "Peacemaker" plotting to align Britain with Germany to end the war, while Joseph is working on a smaller mystery: was British officer Howard Northrop killed by one of his own men? Exposition slows down the pace in places, but the author vividly captures the unspeakable horrors of the Great War. Readers won't have long to wait for the fifth and final entry in the series, We Shall Not Sleep (Reviews, Feb. 5).