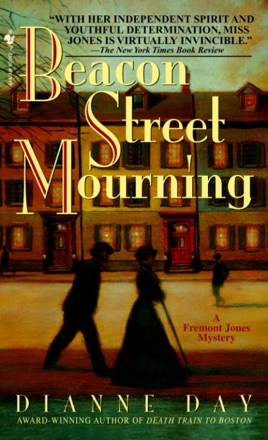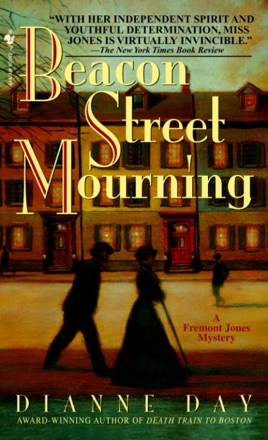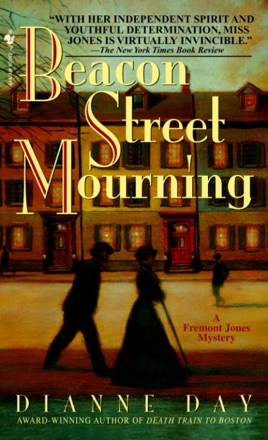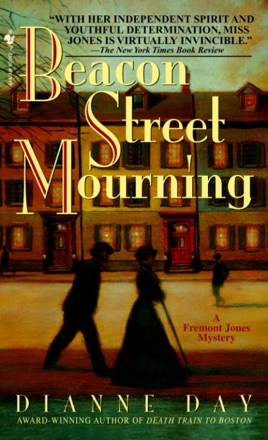 Beacon Street Mourning
A Fremont Jones Mystery
Publisher Description
Five years ago Caroline Fremont Jones fled the proper world of her native Boston for the independent life of a California private detective. But now, in the winter of 1909, she is grief-stricken to learn of her father's grave illness.

Still hampered by half-healed injuries from her last adventure — but buoyed by her ever-deepening affection for her partner in love and work, Michael Kossoff — Fremont leaves sunny San Francisco for the ice-edged air and handsome mansions of Beacon Street.

Her visit has scarcely begun when her father, suffering from a malady not even his doctor can diagnose, takes a turn for the better ... only to die suddenly in the middle of the night. Fremont is certain her odious stepmother, Augusta, somehow caused her father's death. But how? And did she have an accomplice?

Michael questions Fremont's suspicions ... until an exotic piece of evidence and a second, violent death trigger an investigation that draws upon childhood memories and fears to become Fremont's most personal one yet.
PUBLISHERS WEEKLY
Plenty of period flavor and a heroine who's a nascent feminist with an independent streak as wide as San Francisco Bay distinguish this sixth turn-of-last-century adventure from Macavity Award winner Day (The Strange Files of Fremont Jones). Though still recovering from devastating injuries incurred during a previous outing, feisty Fremont Jones leaves San Francisco to return home to Boston to attend her ill, perhaps dying father, Leonard. Fremont makes the arduous trip cross country accompanied by her lover, Michael Kossoff, co-owner and partner in the J&K (detective) Agency. Fremont has to cope not only with Leonard's illness but also with her stepmother, Augusta, whom she suspects may have been poisoning him, as well as with a greatly changed Boston (or is it she who has changed?). As Fremont faces the inevitable parting from her father, she also begins to deal from a new, adult perspective with the people she knew as a child. Just as she and Michael are on the verge of sorting out some tricky questions of poison and murder, the shooting death of Augusta forces them to reassess their assumptions. Day's astute descriptions of the social mores and day-to-day life in Boston in 1909 are as entertaining as the characters she creates, and give much added pleasure to the reader.