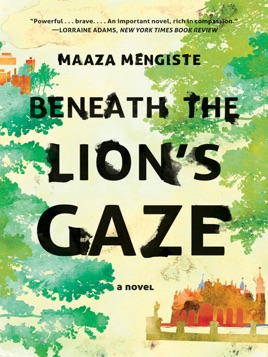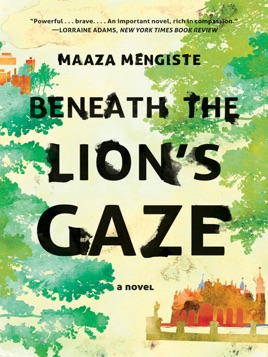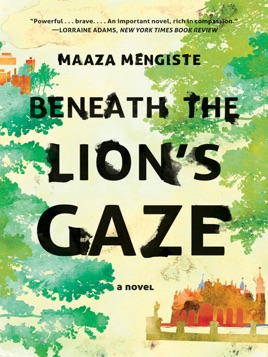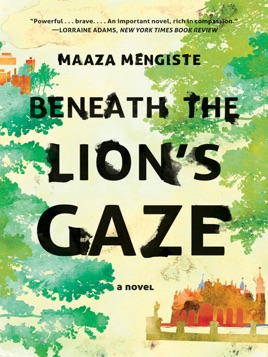 Beneath the Lion's Gaze: A Novel
A Novel
Publisher Description
"An important novel, rich in compassion for its anguished characters." —The New York Times Book Review

This memorable, heartbreaking story opens in Addis Ababa, Ethiopia, 1974, on the eve of a revolution. Yonas kneels in his mother's prayer room, pleading to his god for an end to the violence that has wracked his family and country. His father, Hailu, a prominent doctor, has been ordered to report to jail after helping a victim of state-sanctioned torture to die. And Dawit, Hailu's youngest son, has joined an underground resistance movement—a choice that will lead to more upheaval and bloodshed across a ravaged Ethiopia.

Beneath the Lion's Gaze tells a gripping story of family, of the bonds of love and friendship set in a time and place that has rarely been explored in fiction. It is a story about the lengths human beings will go in pursuit of freedom and the human price of a national revolution. Emotionally gripping, poetic, and indelibly tragic, Beneath The Lion's Gaze is a transcendent and powerful debut.
PUBLISHERS WEEKLY
Ethiopia's 1974 revolution tears a family in half in this striking debut. Drought, famine and mutiny in the military are stretching Emperor Haile Selassie's regime to the breaking point, and when it finally tears, Hailu, a skilled and respected doctor in Addis Ababa, must find a way to shepherd his extended family through the ensuing violence. His task is made no easier by the fact that his son Dawit's fiery youthful convictions place him at odds with his more circumspect older brother, Yonas, a university professor with a wife and child. But when soldiers request Hailu to treat a gruesomely tortured political prisoner, he makes a fateful choice that puts his family in the military junta's crosshairs. Mengiste is as adept at crafting emotionally delicate moments as she is deft at portraying the tense and grim historical material, while her judicious sprinkling of lyricism imbues this novel with a vivid atmosphere that is distinct without becoming overpowering. That the novel subjects the reader to the same feelings of hopelessness and despair that its characters grapple with is a grand testament to Mengiste's talent.
More Books by Maaza Mengiste
See All