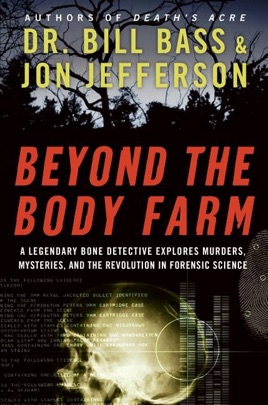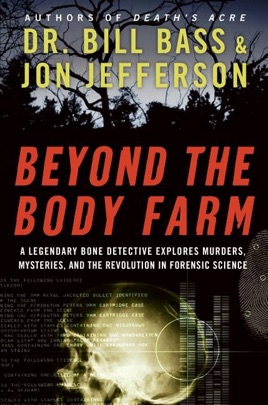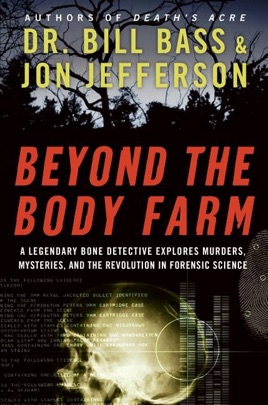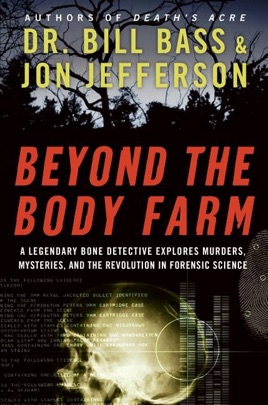 Beyond the Body Farm
A Legendary Bone Detective Explores Murders, Mysteries, and the Revolution in Forensic Science
Publisher Description
There is no scientist in the world like Dr. Bill Bass. A pioneer in forensic anthropology, Bass created the world's first laboratory dedicated to the study of human decomposition—three acres of land on a hillside in Tennessee where human bodies are left to the elements. His research at "the Body Farm" has revolutionized forensic science, helping police crack cold cases and pinpoint time of death. But during a forensics career that spans half a century, Bass and his work have ranged far beyond the gates of the Body Farm. In this riveting book, the bone sleuth explores the rise of modern forensic science, using fascinating cases from his career to take readers into the real world of C.S.I.

Some of Bill Bass's cases rely on the simplest of tools and techniques, such as reassembling—from battered torsos and a stack of severed limbs—eleven people hurled skyward by an explosion at an illegal fireworks factory. Other cases hinge on sophisticated techniques Bass could not have imagined when he began his career: harnessing scanning electron microscopy to detect trace elements in knife wounds; and extracting DNA from a long-buried corpse, only to find that the female murder victim may have been mistakenly identified a quarter-century before.

In Beyond the Body Farm, readers will follow Bass as he explores the depths of an East Tennessee lake with a twenty-first-century sonar system, in a quest for an airplane that disappeared with two people on board thirty-five years ago; see Bass exhume fifties pop star "the Big Bopper" to determine what injuries he suffered in the plane crash that killed three rock and roll legends on "the day the music died"; and join Bass as he works to decipher an ancient Persian death scene nearly three thousand years old. Witty and engaging, Bass dissects the methods used by homicide investigators every day, leading readers on an extraordinary journey into the high-tech science that it takes to crack a case.
PUBLISHERS WEEKLY
Forensic anthropologist Bass nicely complements his memoir, Death s Acre, with this unnervingly cheerful collection (ably co-written by science journalist Jefferson) of case studies and anecdotes from the field of corpse identification. With careful attention to detail and the occasional darkly humorous aside, the authors describe charred maggot cocoons; the grotesquely dismembered victims of a fireworks factory explosion; and the forensic uses of sonar, scanning electron microscopes and computer databases. Disparaging the CSI effect on jurors who expect DNA testing to be quick and exact,Bass extols the virtues of old-fashioned legwork and gut reactions, though he s always quick to admit when his methods and intuition fall short. The authors keep the narrative flow moving nicely, and Bass s voice is practical, passionate and eminently Southern and his decades of teaching experience at the University of Tennessee come through strongly in such helpful suggestions as If you decide to murder somebody, don t think that you can completely cover your tracks with fire. Strong-stomached readers who like to get dirt under their nails will gladly follow the UT forensic anthropology team up mountains and into rivers as they put names and faces to long-decayed bodies. 16 pages of b&w photos.