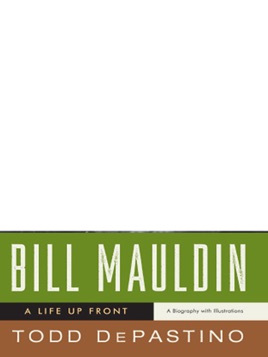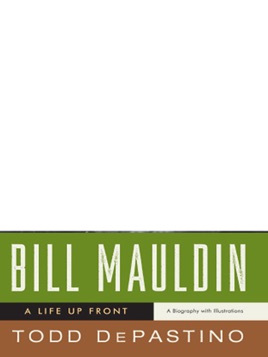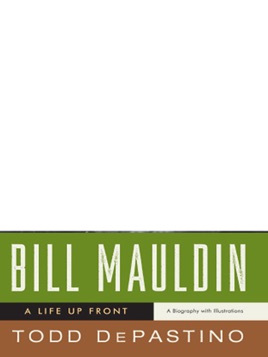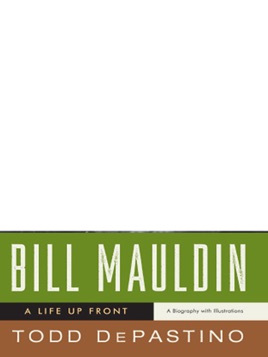 Bill Mauldin: A Life Up Front
Publisher Description
"A deeply felt, vivacious and wonderfully illustrated biography." —Clancy Sigal, Los Angeles Times Book Review

A self-described "desert rat" who rocketed to fame at the age of twenty-two, Bill Mauldin used flashing black brush lines and sardonic captions to capture the world of the American combat soldier in World War II. His cartoon dogfaces, Willie and Joe, appeared in Stars and Stripes and hundreds of newspapers back home, bearing grim witness to life in the foxhole. We've never viewed war in the same way since. This lushly illustrated biography draws on private papers, correspondence, and thousands of original drawings to render a full portrait of a complex and quintessentially American genius.Some images in this ebook are not displayed due to permissions issues.
PUBLISHERS WEEKLY
Historian DePastino (Citizen Hobo) eloquently memorializes cartoonist Bill Mauldin, who won fame as "the leading spokesman for the American combat soldier" during World War II, in this authoritative biography. Mauldin (1921 2003) grew up in Depression-era New Mexico in a dysfunctional family. After studying at the Chicago Academy of Fine Arts for one year, he joined the newly mobilized 45th Infantry Division of the Arizona National Guard. Mauldin then became the 45th Division News's cartoonist. Deployed to North Africa in 1943, Mauldin participated in the invasions of Sicily and Italy. In 1944, while on staff at the GI newspaper Stars and Stripes, Mauldin created his signature characters, the weary and disheveled infantrymen Willie and Joe. Willie and Joe became soldiers' heroes and anathema to brass such as Gen. George Patton, who threatened to throw Mauldin in jail for his characters' indolence. After the war, Mauldin published bestselling cartoon collections, worked briefly as an actor, ran unsuccessfully for Congress and ended his career with two Pulitzer Prizes for editorial cartooning. Thoroughly researched and sprightly written, DePastino's balanced biography is a solid introduction to an American original. Classic Mauldin cartoons are an entertaining bonus.
No comics on this e-book
You only get half the story without his cartoons. Why were permissions not granted even though this e-book was purchased???
NO ILLUSTRATIONS!!!!!!
I gave it a One Star because I could not give it Zero Stars. I thought when I purchased the book I would get the illustrations . . . Seems to me this should be disclosed. Not a happy camper. . . Falls into the "rip-off" category. DO NOT BUY!
Deception
A Bill Mauldin book with no Willie & Joe cartoons is a deception, a rip-off
More Books by Todd DePastino
See All