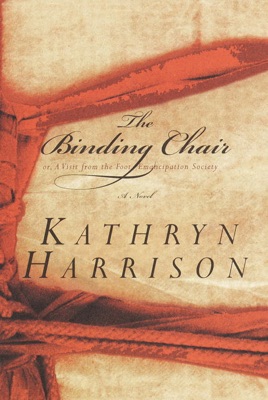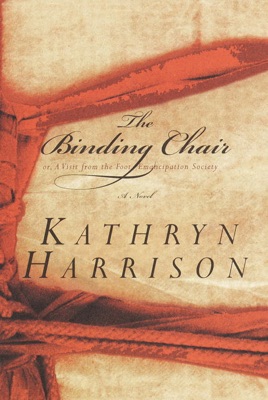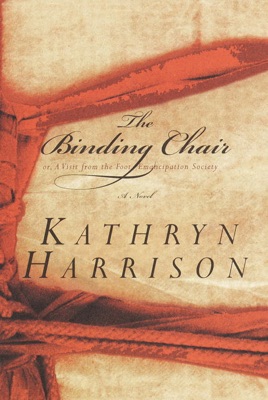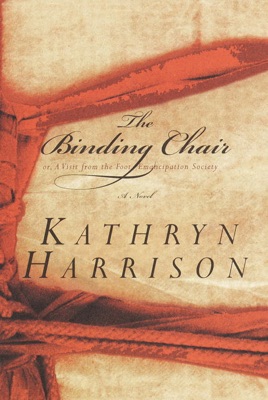 The Binding Chair; or, A Visit from the Foot Emancipation Society
A Novel
Publisher Description
In poised and elegant prose, Kathryn Harrison weaves in The Binding Chair; or, A Visit from the Foot Emancipation Society a stunning story of women, travel, and flight; of love, revenge, and fear; of the search for home and the need to escape it. Set in alluring Shanghai at the turn of the century, The Binding Chair intertwines the destinies of a Chinese woman determined to forget her past and a Western girl focused on the promises of the future.

Beautiful, charismatic, destructive, May escapes an ar-ranged marriage in rural nineteenth-century China for life in a Shanghai brothel, where she meets Arthur, an Australian whose philanthropic pursuits lead him into one scrape after another. As a member of the Foot Emancipation Society, Arthur calls on May not for his pleasure but for her rehabilitation, only to find himself immediately and helplessly seduced by the sight of her bound feet. Reforming May is out of the question, so love-struck Arthur marries her instead and brings her home to live with him, his sister and brother-in-law, and their two girls, Alice and Cecily. In Alice, May sees the possibility of redemption: a surrogate for a child she has lost. And it is to May that Alice turns for the love her own mother withholds. But when the twelve-year-old is caught preparing her aunt's opium pipe, she is shipped off to a London boarding school, far from the dangerous influence of the woman who will come to reclaim her and to control the whole family.

The Binding Chair unfolds among scenes of astonishing beauty and cruelty, in a lawless place where traditions and cultures clash, and where tragedy threatens a world built on the banks of unsettled waters--from the bustling Whangpoo River to the lake of blood in the Chinese afterworld. By turns shocking, exquisite, and hilarious, The Binding Chair is another spellbinding literary triumph by the writer whose work Michiko Kakutani of The New York Times has called "powerful and hypnotic."
PUBLISHERS WEEKLY
As she demonstrated in Poison, Harrison renders historical settings with textured fidelity. Here she spins an exotic and irresistible tale set mainly in Shanghai at the turn of the last century, with evocative side trips through Russia, England and the French Riviera. The changing culture of China is reflected in the life of a compelling character. Born in 1884, May must submit to foot binding as a child, and thereafter endures constant pain and the constriction of her freedom. Despite her deformed feet, at 14 she escapes a sadistic husband and pursues a new life in a brothel in Shanghai, where she eventually marries a kindhearted Jewish immigrant from Australia who's a member of the Foot Emancipation Society. May's stubborn, indomitable spirit isn't hampered by her husband's inability to find a job, since they live in the opulent household of his sister and her husband, and their two daughters--the younger of whom comes under May's thrall. Manipulative and autocratic, May spends her life despising her useless feet, fighting convention and adoring her high-spirited niece. But she cannot escape the ancient legends and superstitions that shadow her life, or the opium habit she develops after several emotional blows. Lost children are one theme here, and the varied ways people deal with such loss. Another is the lot of women striving to be independent in a hostile world. Harrison describes in harrowing detail the barbaric foot-binding ritual, various forms of sexual brutality, parental abuse and official torture. She is equally deft at social comedy, erotic titillation and tender sentiment. This is her best work to date, an intricately and elegantly constructed narrative about intersections of character and fate, history and chance, and the ironic, tragic fulfillment of hearts' desires. 12-city author tour.
More Books by Kathryn Harrison
See All