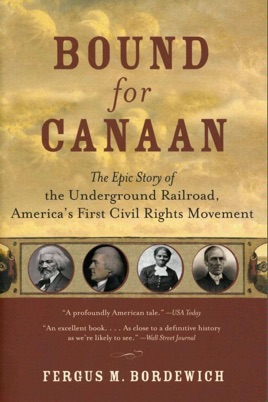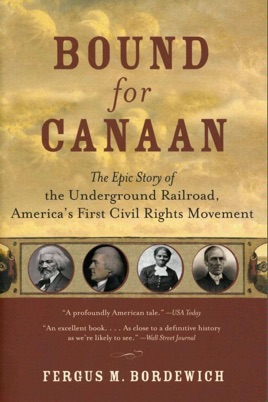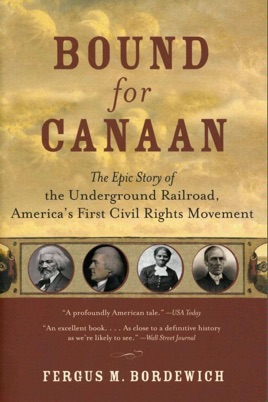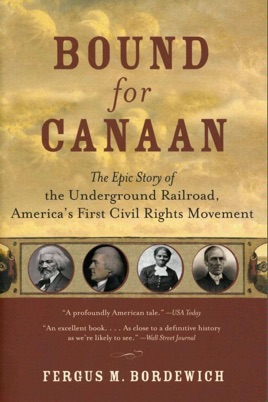 Bound for Canaan
The Epic Story of the Underground Railro
Publisher Description
An important book of epic scope on America's first racially integrated, religiously inspired movement for change

The civil war brought to a climax the country's bitter division. But the beginnings of slavery's denouement can be traced to a courageous band of ordinary Americans, black and white, slave and free, who joined forces to create what would come to be known as the Underground Railroad, a movement that occupies as romantic a place in the nation's imagination as the Lewis and Clark expedition. The true story of the Underground Railroad is much more morally complex and politically divisive than even the myths suggest. Against a backdrop of the country's westward expansion arose a fierce clash of values that was nothing less than a war for the country's soul. Not since the American Revolution had the country engaged in an act of such vast and profound civil disobedience that not only challenged prevailing mores but also subverted federal law.

Bound for Canaan tells the stories of men and women like David Ruggles, who invented the black underground in New York City; bold Quakers like Isaac Hopper and Levi Coffin, who risked their lives to build the Underground Railroad; and the inimitable Harriet Tubman. Interweaving thrilling personal stories with the politics of slavery and abolition, Bound for Canaan shows how the Underground Railroad gave birth to this country's first racially integrated, religiously inspired movement for social change.
PUBLISHERS WEEKLY
Though the Underground Railroad is one of the touchstones of American collective memory, there's been no comprehensive, accessible history of the secret movement that delivered more than 100,000 runaway slaves to freedom in the Northern states and Canada. Journalist Bordewich (Killing the White Man's Indian) fills this gap with a clear, utterly compelling survey of the Railroad from its earliest days in Revolution-era America through the Civil War and the extension of the vote to African Americans in 1870. Using an impressive array of archival and contemporary sources (letters, autobiographies, tax records and slave narratives, as well as new scholarship), Bordewich reveals the Railroad to be much more complicated and much more remarkable than is usually understood. As a progressive movement that integrated people across races and was underwritten by secular political theories but carried out by fervently religious citizens in the midst of a national spiritual awakening, the clandestine network was among the most fascinatingly diverse groups ever to unite behind a common American cause. What makes Bordewich's work transcend the confines of detached social history is his emphasis on the real lives and stories of the Railroad's participants. Religious extremists, left-wing radicals and virulent racists all emerge as fully realized characters, flawed but determined people doing what they believed was right, and every chapter has at least one moment a detail, a vignette, a description that will transport readers to the world Bordewich describes. The men and women of this remarkable account will remain with readers for a long time to come. Illus. not seen by PW.
More Books by Fergus Bordewich
See All