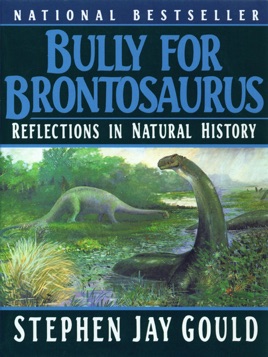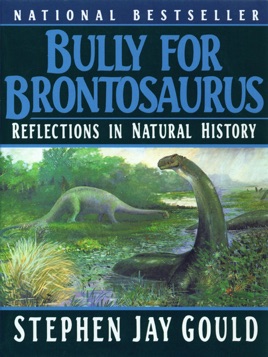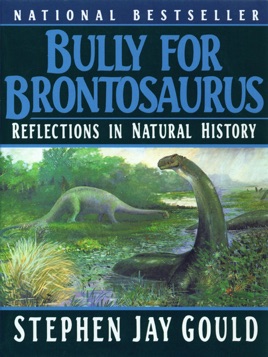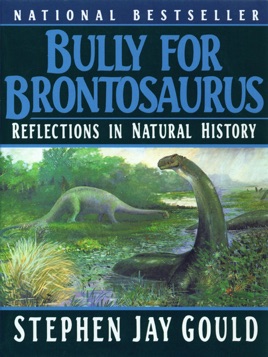 Bully for Brontosaurus: Reflections in Natural History
Publisher Description
"Provocative and delightfully discursive essays on natural history. . . . Gould is the Stan Musial of essay writing. He can work himself into a corkscrew of ideas and improbable allusions paragraph after paragraph and then, uncoiling, hit it with such power that his fans know they are experiencing the game of essay writing at its best."--John Noble Wilford, New York Times Book Review
PUBLISHERS WEEKLY
Successor to The Panda's Thumb , The Flamingo's Smile and other books, this collection of essays from Natural History magazine may be Gould's finest to date. Focusing on evolution, oddities of nature, remote connections between historical figures and the battle against creationism, the author is severely critical of science education in the U.S. and, in ``The Case of the Creeping Fox Terrier,'' textbook publishers who fail to adequately update their revisions. He introduces the (French) Royal Commission of 1784 and its investigation of Mesmerism as an example of logic; discourses on the real origin of baseball; attempts to reconstruct the human family tree. In ``Justice Scalia's Misunderstanding,'' Gould chides Antonin Scalia for his dissent in the 1987 Supreme Court creationism case; the justice, he argues, equated creation and evolution. Whether his topic is typewriter design, the technical triumph of Voyager or Joe DiMaggio's hitting streak, Gould holds our attention. His essays are illuminating, instructive and fun to read. Photos. BOMC selection; History Book Club featured alternate.
Great book
The brontosaurus is back..
Bully For Brontosaurus is Awesome!
Loved the book and the way SJG presents science in a way that is understood and thought provoking.
More Books by Stephen Jay Gould
See All