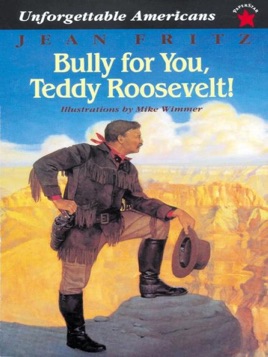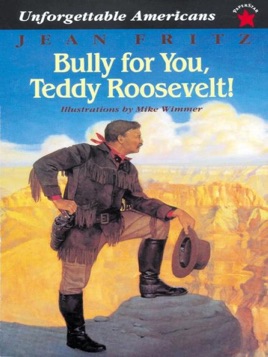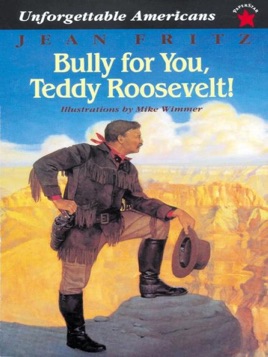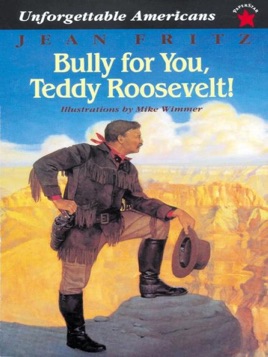 Bully for You, Teddy Roosevelt!
Publisher Description
Today's preeminent biographer for young people brings to life our colorful 26th president. Conservationist, hunter, family man, and politician, Teddy Roosevelt commanded the respect and admiration of many who marveled at his energy, drive and achievements. An ALA Notable Book. A School Library Journal Best Book of the Year.
PUBLISHERS WEEKLY
``On the whole,'' Theodore Roosevelt once wrote, ``I have continued all my life to have a better time year after year.'' Roosevelt lived his life like the hero of a classic children's tale: he was a small, ailing boy who overcame his physical problems--seemingly by sheer enthusiasm and will power--to achieve a career filled with adventure, fun and success. As usual, Fritz ( The Double Life of Pocahontas ; Shh! We're Writing the Constitution ) makes the most of her material, as she presents an irresistible portrait of a unique, larger-than-life American. Roosevelt comes alive through such telling details as the clothes he wore (ever the dandy, he strutted through his stint as New York City's Police Commissioner in pink shirts and ``a black silk cummerbund with tassels reaching to his knees''), the lively games he played with his children and homely observations: ``Teddy couldn't get along without a rocking chair. Even when he sat down to rest, he liked to feel that at least his chair was on the go.'' Fritz also chronicles T.R.'s political career and his impact on the nation through his work in conservation, legislation and tax reforms. This thoroughly entertaining biography can be summed up in one word: Bully! Ages 10-14.