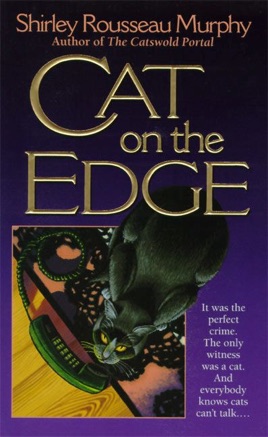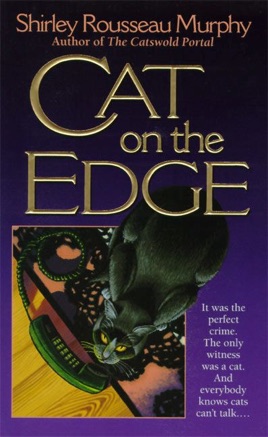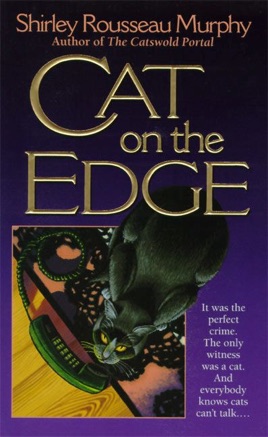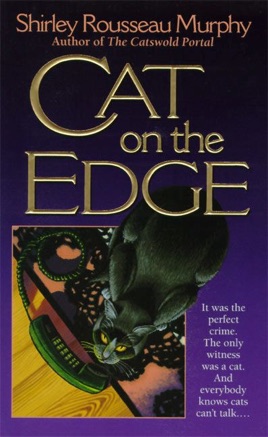 Cat on the Edge
A Joe Grey Mystery
Publisher Description
It's been quite a week for Joe Grey. First the large, powerfulfeline discovers that, through some strange, inexplicable phenomenon, he now has the ability to understand human language. Then he discovers he can speak it as well! It's a nightmare for a cat who'd prefer to sleep the day away carefree, but Joe can handle it. That is, until he has the misfortune to witness a murder in the alley behind Jolly's Deli -- and worse, to be seen witnessing it. With all of his nine lives suddenly at risk, Joe's got no choice but to get to the bottom of the heinous crime -- because his mouse-hunting days are over for good unless he can help bring a killer to justice.
Love it!
To people who love cats, mysteries, talking animals, or all of the above, this is an excellent book, and an excellent series.
Just what a cat lover will enjoy!
Loved it! I can see Paddy O'Malley's persona in Joe Grey. Not Skittles so much in either Joe or Dulcie though! I'm sure I will enjoy this series. Ms. Murphy has obviously studied cat behavior.
A nice cat story
A pleasant read. Interesting cats. It drags. Soothing and soporific.
More Books by Shirley Rousseau Murphy
See All