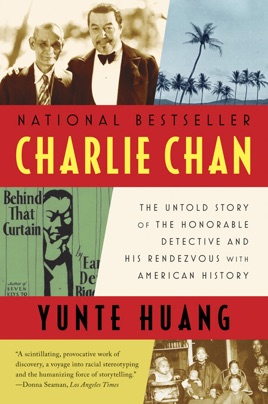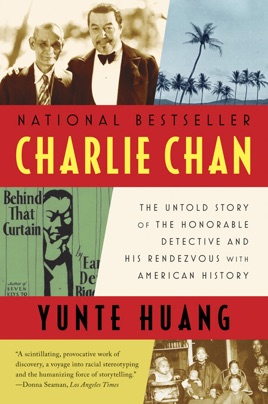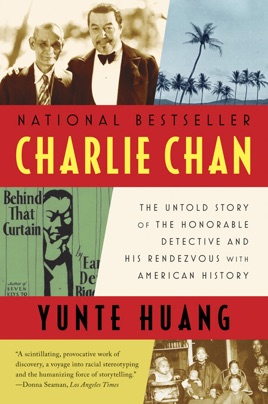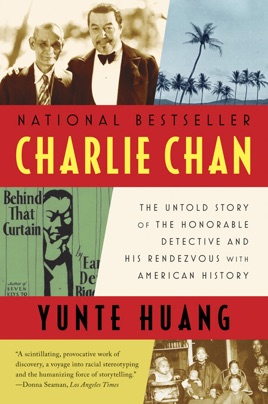 Charlie Chan: The Untold Story of the Honorable Detective and His Rendezvous with American History
Publisher Description
Winner of the 2011 Edgar Award for Best Critical/Biographical Book and Shortlisted for the 2010 National Book Critics Circle Award in Biography: "An ingenious and absorbing book…It will permanently change the way we tell this troubled yet gripping story." —Jonathan Spence

Hailed as "irrepressibly spirited and entertaining" (Pico Iyer, Time) and "a fascinating cultural survey" (Paul Devlin, Daily Beast), this provocative first biography of Charlie Chan presents American history in a way that it has never been told before. Yunte Huang ingeniously traces Charlie Chan from his real beginnings as a bullwhip-wielding detective in territorial Hawaii to his reinvention as a literary sleuth and Hollywood film icon. Huang finally resurrects the "honorable detective" from the graveyard of detested postmodern symbols and reclaims him as the embodiment of America's rich cultural diversity. The result is one of the most critically acclaimed books of the year and a "deeply personal . . . voyage into racial stereotyping and the humanizing force of story telling" (Donna Seaman, Los Angeles Times).
PUBLISHERS WEEKLY
The fictional Chinese-American detective and his real-life model anchor this enjoyable if unfocused meditation on the cultural construction of race. English prof Huang (Transpacific Imaginations) recounts the life of Chang Apana, a Chinese immigrant police detective in Honolulu who inspired mystery writer Earl Derr Biggers to create the Confucian sleuth Chan, who appeared in six novels and more than 40 movies (usually played by white actors). Apana is a colorful figure, complete with cowboy hat and bullwhip, but both he and his connection to the Chan character, whom he little resembled, are marginal to the story Huang wants to tell about racial attitudes and tensions in early 20th-century America. (Apana is a passive observer, for example, in the account of an explosive Hawaiian interracial rape case.) More convincing is Huang's nuanced analysis of Chan and his mincing gait, ingratiating smile, pidgin English, and fortune cookie aphorisms. Disputing writers who consider him a demeaning stereotype, Huang discerns behind Chan's exoticism a positive and formidable figure who embodies the "creative genius" of American "cultural miscegenation." Beyond the extraneous biography and historicizing, Huang presents an absorbing study of art taking on a life of its own. Photos.
Charlie Chan by Yunte Huang
It was extremely enjoyable to learn the story of how the supreme detective came about. The author did superb work in relating details in a delightful manner. I highly recommend it.