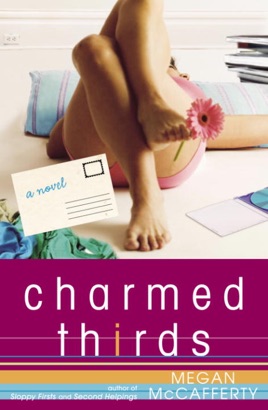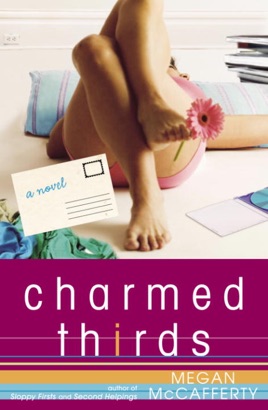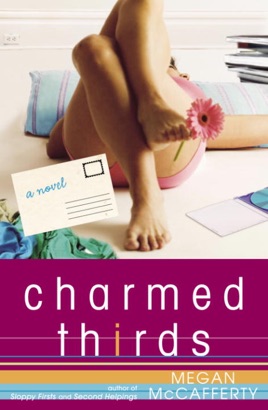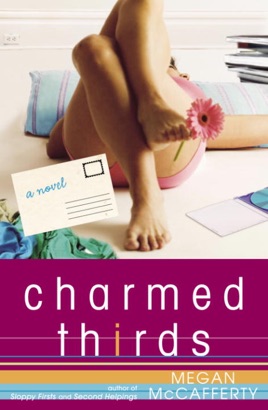 Charmed Thirds
A Jessica Darling Novel
Publisher Description
Jessica Darling's in college!

Things are looking up for Jessica Darling. She has finally left her New Jersey hometown/hellhole for Columbia University in New York City; she's more into her boyfriend, Marcus Flutie, than ever (so what if he's at a Buddhist college in California?); and she's making new friends who just might qualify as stand-ins for her beloved best friend, Hope.

But Jessica soon realizes that her bliss might not last. She lands an internship at a snarky Brooklyn-based magazine, but will she fit in with the überhip staff (and will she even want to)? As she and Marcus hit the rocks, will she end up falling for her GOPunk, neoconservative RA . . . or the hot (and married!) Spanish grad student she's assisting on a summer project . . . or the oh-so-sensitive emo boy down the hall? Will she even make it through college now that her parents have cut her off financially? And what do the cryptic one-word postcards from Marcus really mean?

With hilarious insight, the hyperobservant Jessica Darling struggles through her college years—and the summers in between—while maintaining her usual mix of wit, cynicism, and candor.
PUBLISHERS WEEKLY
This funny, sympathetic installment in Jessica Darling's story (Sloppy Firsts and Second Helpings) picks up the summer after her freshman year at Columbia University. The precocious Jersey girl, now a savvy city slicker, has picked a major (psychology), landed an internship at a hip Brooklyn magazine and managed to stay together with her high school boyfriend, reformed bad boy Marcus Flutie, for the entire school year. McCafferty follows Jessica through three years of college, chronicling her academic and extracurricular endeavors, her romantic and financial woes, all in Jessica's frank, exuberant voice. While she kisses a Republican, lusts after hot Spanish grad student Bastian and ventures a clumsy hookup with dormmate Kieran, Jessica expends a lot of energy agonizing over her long-distance relationship with Marcus, now a student at an unaccredited Buddhist university in California. The snappy writing, au courant wordplay (e.g., Jessica affectionately dubs indie-rock boys "bright-eyed, death-cab cuties") and easy-to-relate-to plot turns will keep eager teens and teens-at-heart turning the pages, but designating a high school romance as the novel's primary engine leaves the story stagnant.
More Books by Megan McCafferty
See All