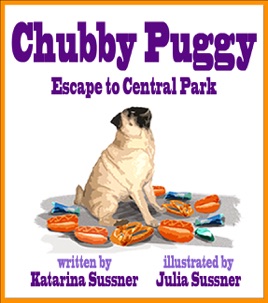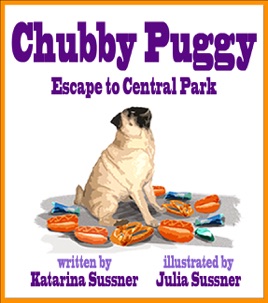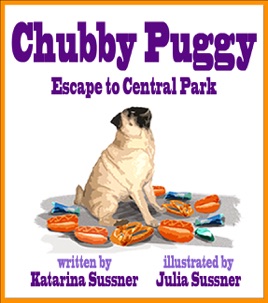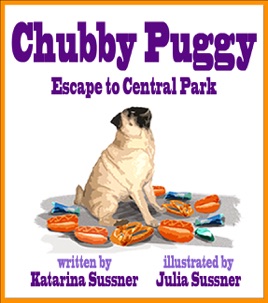 Chubby Puggy
Escape to Central Park
Publisher Description
Now a Read Aloud iBook!


There is no greater love than that between a child and their pet dog…that is, unless you consider the love between a child, a pet pug and food. Chubby Puggy and her best friend, a little boy, live in New York, the land of cheesecake, hot dogs, and doughnuts.


Told through the eyes of a young child with never-ending love for his dog, this story teaches the importance of healthy eating and exercise as well as the value of responsibility and caring for the health of all family members, whether human or pug.


Author Katarina Sussner, PhD, MPH, instructor at Mount Sinai School of Medicine in New York City, takes a new approach to educating children about healthy habits and combatting the growing risk of childhood obesity.
Read to me feature so adorable!
I was already a fan of Chubby Puggy, but the narration is unbelievably adorable, and I think the light up words would definitely help a beginning reader. I actually played this for a friend at work, and we were dying over the little narrator's acting, it's so sweet.
Educational and Fun
Great story, awesome illustrations, with the right message for kids and parents.
Fun for the whole family!
What a treat for my two boys and their parents too! This beautifully illustrated children's book has a great message about healthy eating and exercise. With childhood obesity at historic highs, this book could not come at a better time.