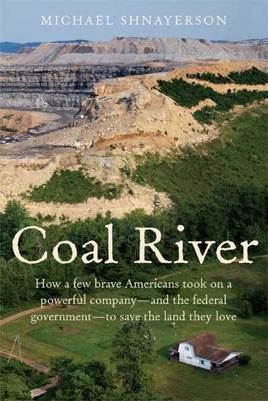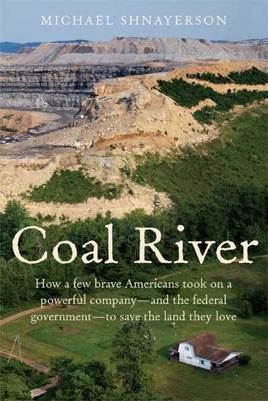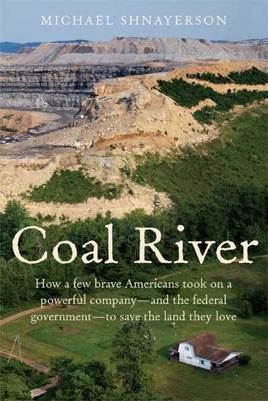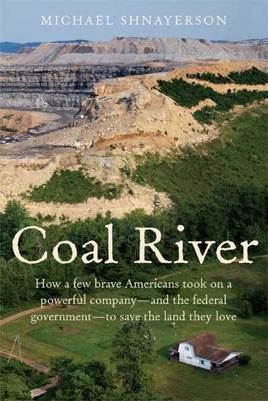 Coal River
How a Few Brave Americans Took On a Powerful Company - and the Federal Government - to Save The Land They Love
Publisher Description
One of America's most dramatic environmental battles is unfolding in southern West Virginia. Coal companies are blasting the mountains, decapitating them for coal. The forested ridge tops and valley streams of Appalachia—one of the country's natural treasures—are being destroyed, along with towns and communities. An entire culture is disappearing, and to this day, most Americans have no idea it's happening.

Michael Shnayerson first traveled to the coal fields four years ago, on assignment for Vanity Fair. There he met an inspiring young lawyer named Joe Lovett, who was fighting mountaintop removal in court with a series of brilliant and daring lawsuits. He also met Judy Bonds, whose grassroots group, the Coal River Mountain Watch, was speaking out in a region where talking truth to power was both brave and dangerous. The two had joined forces to take on Massey Energy, the largest and most aggressive of the coal companies, and its swaggering, notorious chairman, Don Blankenship.

Coal River is Shnayerson's account of this dramatic struggle. From courtroom to boardroom, forest clearing to factory floor, Shnayerson gives us a novelistic and compelling portrait of the people who risked their reputations and livelihoods in the fight against King Coal.
PUBLISHERS WEEKLY
Through vivid first-person reporting and a thorough culling of court transcripts, newspaper clippings and corporate reports, Vanity Fair contributing editor Shnayerson (The Killers Within) has crafted an incriminating indictment of the Appalachian "King Coal" industry in West Virginia, and of the man he defines as its rapacious kingpin, Massey Energy's CEO, Don Blankenship. The author's sympathies lie clearly with opponents of mountaintop mining, most prominently young attorney Joe Lovett and citizen activist Judy Bonds. Both have fought against a form of mining that shears off the tops of hills and dumps rubble into valleys and streams a process abetted by the collusion of the state's often-lackadaisical Department of Environmental Protection, the U.S. Army Corps of Engineers' propensity to grant stream-destroying permits without oversight and the easing of environmental controls by the Bush administration. Shnayerson's compelling take on toxic mining methods and their heartrending impact on Appalachian inhabitants and their culture, has a wider focus than Erik Reece's 2006 title, Lost Mountain, which reported on one mountaintop's destruction, and strong echoes of the stomach-churning legal machinations recounted in Jonathan Harr's 1995 bestseller, A Civil Action.
More Books by Michael Shnayerson
See All