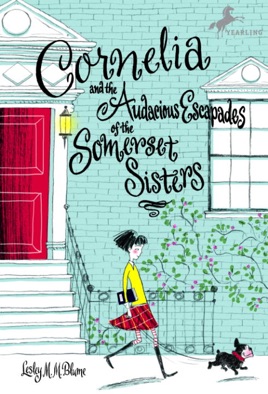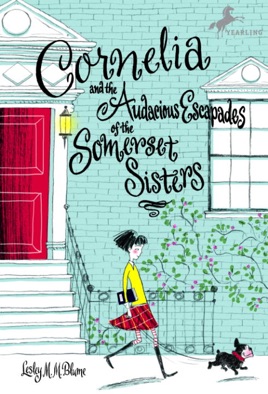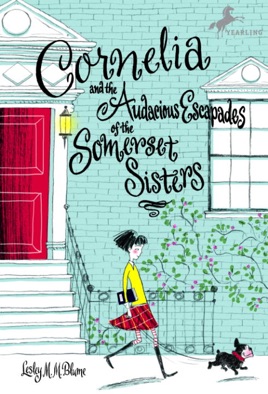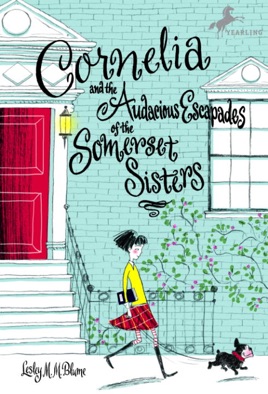 Cornelia and the Audacious Escapades of the Somerset Sisters
Publisher Description
Eleven-year-old Cornelia is the daughter of two world-famous pianists—a legacy that should feel fabulous, but instead feels just plain lonely. She surrounds herself with dictionaries and other books to isolate herself from the outside world. But when a glamorous neighbor named Virginia Somerset moves next door with her servant Patel and a mischievous French bulldog named Mister Kinyatta, Cornelia discovers that the world is a much more exciting place than she had originally thought.

An unforgettable story of friendship and adventure that takes readers around the world and back again, Cornelia and the Audacious Escapades of the Somerset Sisters is a dazzling first novel by Lesley M. M. Blume.
PUBLISHERS WEEKLY
This promising first novel introduces memorable 11-year-old Cornelia S. Englehart, who lives in Greenwich Village with her "very famous concert pianist" mother, Lucille Englehart. Cornelia finds it difficult to make friends, as people often use her to get to her famous parent. She utilizes her "impressive dictionary collection" to learn long, confusing words in order to protect herself from people who pester her with "nugatory" questions about her mother. When the renowned elderly writer Virginia Somerset moves in next door, Cornelia discovers that they both "practice the art of parisology." They grow close over cups of mint tea, and Virginia's stories of her "audacious escapades" with her three sisters captivate Cornelia. Readers, however, may find these stories to be more of a distraction than an enhancement, partly because the stories of the Somerset sisters unfold from an adult perspective and partly because they detract from the main story line about the heroine's unfolding friendship with Virginia and Cornelia's problematic relationship with her mother. Still, the blossoming bond between Cornelia and Virginia is central to this tender story, and their passion for words is infectious. When Virginia suggests to Cornelia, "Did it ever occur to you that your mother speaks through music and not words?" her question opens up an opportunity for Cornelia to begin to heal her relationship with her mother. Blume is a writer to watch. Ages 8-12.
Amazing read
I first read this book back in 2006. I was in middle school at the time and picked it out for the cute dog on the cover. Now in college I still consider this one of my favorite books. The adventures found inside are as thrilling as the title suggests! I highly suggest it as it explains the importance of getting to know the world around you in a colorful way, plus it's a fun read if you want to expand your vocabulary.
Love it
This book is amazing! Im re-reading it and im picking up so many details i hadnt noticed b4!!!
More Books by Lesley M. M. Blume
See All