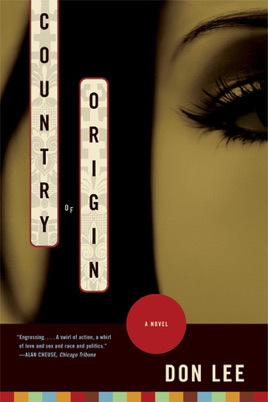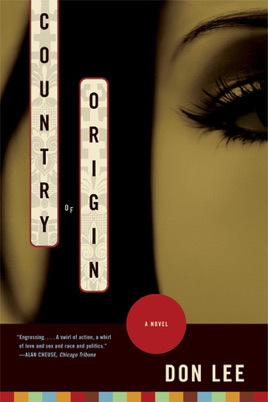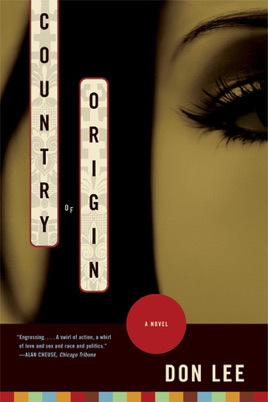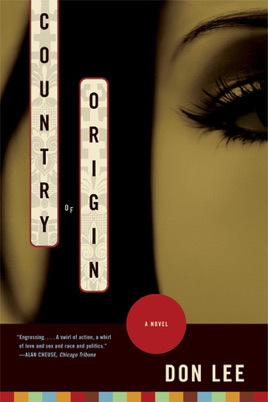 Country of Origin: A Novel
Publisher Description
A dazzling debut novel by the prize-winning author of Yellow, set in the unique and exotic nightworld of Tokyo.

In this "poignant story of prejudice, betrayal and the search for identity" (Newsweek International), the trials and tribulations of these three remarkable characters are "at turns trenchantly funny and heartbreakingly sad" (Publishers Weekly). "[An] elegant and haunting debut" (Entertainment Weekly), Country of Origin is a "swirl of action, a whirl of love and sex and race and politics, local and international" (Chicago Tribune)—a "quiet literary triumph" (Booklist)


Lisa Countryman is a woman of complex origins. Half-Japanese, adopted by African American parents, she returns to Tokyo, ostensibly to research her thesis on Japan's "sad, brutal reign of conformity." When she vanishes, Tom Hurley, who is half-Korean and half-white, is assigned to her case at the American embassy, as is local cop Kenzo Ota, who is 100 percent Japanese but deemed an outsider.
PUBLISHERS WEEKLY
Ploughshares editor Lee uses the racial homogeneity of Japan as a stark backdrop to this elegant first novel, a follow-up to his story collection, Yellow. Set in Tokyo in 1980, the book centers on the disappearance of Lisa Countryman, a half-Japanese, half-black Berkeley graduate student who goes to Japan to research the "sad, brutal reign of conformity" for her dissertation and, perhaps more importantly, embark on an identity quest. Her mixed-race background gives her an exotic beauty, and after a teaching job falls through, it lands her a job as a hostess girl at a Tokyo men's club. Echoes of Countryman's identity crisis ring through the lives of all the characters affected by her disappearance. When she vanishes, it is first brought to the attention of Tom Hurley, a vain and careless junior diplomat at the U.S. Embassy who tells people he's Hawaiian, though he's really half-Korean and half-white. The case is turned over to Kenzo Ota, a glum, divorced police inspector, who spent three hard years of his adolescence in Missouri. Convinced that Countryman's case could be just what he needs to put his career back on track, Ota resolves to find out what happened to her. The story of Countryman's time in Japan and her efforts to learn who she is unfolds parallel to Ota's efforts to learn her fate. Through the interlocking stories of Ota, Countryman and Hurley, Lee discourses on race, identity, the Japanese sex trade, social conventions and law. Sharply observed, at turns trenchantly funny and heartbreakingly sad, this novel could be the breakout book for Lee.