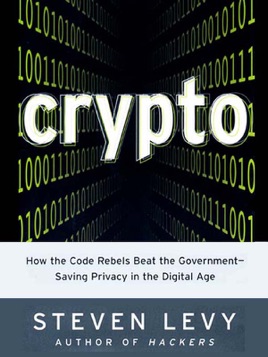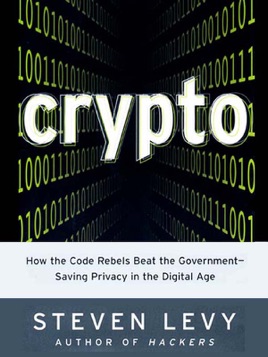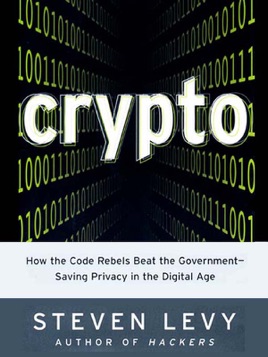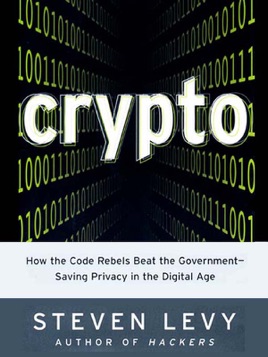 Crypto
How the Code Rebels Beat the Government--Saving Privacy in the Digital Age
Publisher Description
If you've ever made a secure purchase with your credit card over the Internet, then you have seen cryptography, or "crypto", in action. From Stephen Levy—the author who made "hackers" a household word—comes this account of a revolution that is already affecting every citizen in the twenty-first century. Crypto tells the inside story of how a group of "crypto rebels"—nerds and visionaries turned freedom fighters—teamed up with corporate interests to beat Big Brother and ensure our privacy on the Internet. Levy's history of one of the most controversial and important topics of the digital age reads like the best futuristic fiction.
PUBLISHERS WEEKLY
The author of the 1994 sleeper Hackers reveals how a group of men developed methods for encrypting digital transmissions for use in the private sector. As the digital age was dawning in the late 1970s, a major stumbling block to delivering information and conducting transactions via high-speed networks was the lack of security from outside parties who might wish to intercept the data (even though the National Security Agency had acres of computers dedicated to protecting government secrets and even more designed to decode other countries' messages). Widely available systems only began to emerge after a range of free thinkers, including such crypto legends as Whit Diffie and Marty Hellman, began to devote their considerable mind power to the issue. After a slow start, Levy's story steadily builds momentum as the crypto pioneers do battle with the NSA, look for ways to commercialize their discoveries and fight for the federal government's approval of the strongest encryption methods. The chief technology writer for Newsweek, Levy locates the heart of the matter in the struggle to balance the need for the most effective encryption possible with the government's need to decode messages that might endanger national security--a struggle in which privacy, so far, has prevailed.
Price?
Awesome book, but why is it $18? This book has been around for nearly 10 years. You can buy the paperback for just a couple of bucks.