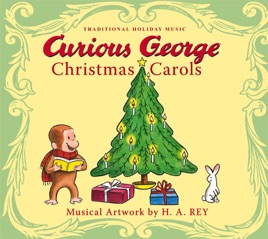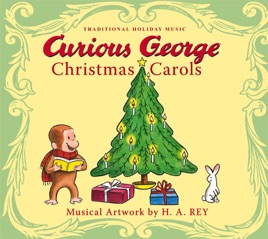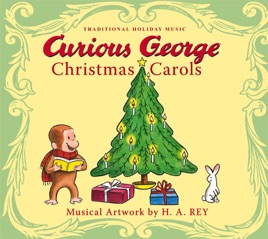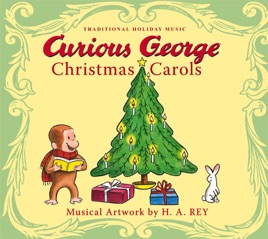 Curious George Christmas Carols
Publisher Description
This beautiful holiday ebook includes the songbook lyrics and music notation for ten classic Christmas carols as illustrated by Curious George creator H. A. Rey, with more than 30 minutes of original recordings—just click on the page to play! Carols included are: "O Christmas Tree," "Deck the Halls," "We Three Kings," "Good King Wenceslas," "I Saw Three Ships," "O Come, All Ye Faithful," "The First Noel," "O Little Town of Bethlehem," "Hark! The Herald Angels Sing," and "Silent Night."

Joyce Raskin, Chick Graning, Joe Propatier, of the popular band Scarce, and Matt White provide the original music. Singer, songwriter, and guitarist Joyce Raskin says, "Our band has reinterpreted H. A. Rey's traditional Christmas carols as a folksy, lighthearted, and kid-friendly set of recordings—a little Carter family, Mazzy Star, and Buddy Holly mixed together. We hope it's musical fun for kids of all ages."

Featuring the playful and curious monkey George and original H. A. Rey illustrations, Curious George Christmas Carols is truly an e-book to treasure.
DO NOT BUY THIS IS NOT CURIOUS GEORGE
Give me my money back! This is simply a Christmas carol music album sung by an average vocalist and has nothing whatsoever to do with Curious George other than they used the name to trick you into buying this crumby album. If I wanted a Christmas album I'd buy it on iTunes.

Apple should be ashamed! Disgusting behavior!

Keep away!

Absolutely ridiculous that the can happen. I hope the devs get sued!