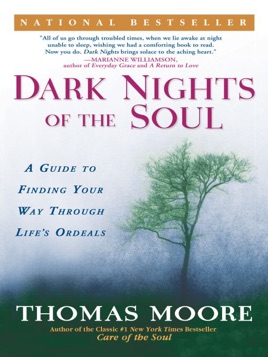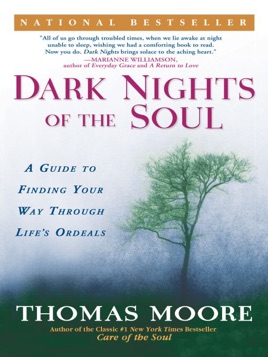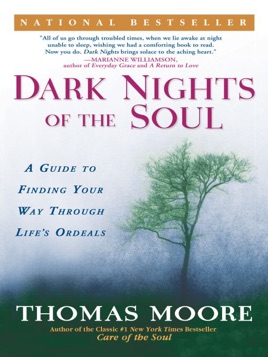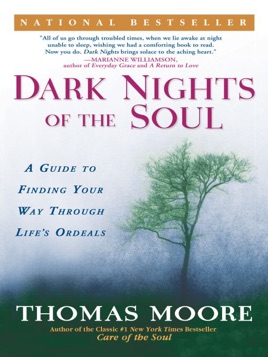 Dark Nights of the Soul
A Guide to Finding Your Way Through Life's Ordeals
Publisher Description
Every human life is made up of the light and the dark, the happy and the sad, the vital and the deadening. How you think about this rhythm of moods makes all the difference.

Our lives are filled with emotional tunnels: the loss of a loved one or end of a relationship, aging and illness, career disappointments or just an ongoing sense of dissatisfaction with life. Society tends to view these "dark nights" in clinical terms as obstacles to be overcome as quickly as possible. But Moore shows how honoring these periods of fragility as periods of incubation and positive opportunities to delve the soul's deepest needs can provide healing and a new understanding of life's meaning. Dark Nights of the Soul presents these metaphoric dark nights not as the enemy, but as times of transition, occasions to restore yourself, and transforming rites of passage, revealing an uplifting and inspiring new outlook on such topics as:

• The healing power of melancholy
• The sexual dark night and the mysteries of matrimony
• Finding solace during illness and in aging
• Anxiety, anger, and temporary Insanities
• Linking creativity, spirituality, and emotional struggles
• Finding meaning and beauty in the darkness
Dark night is the boat that transports you over river Styx.
Listening, studying, and investigating your emotions, especially your fears and anxieties, allows one to pass through life's challenges. I have delved deep into my soul with Moore's reassurance and pointers of what to be wary of, and I am experiencing the poignancy of life, the beauty of it after a year long contemplation during my divorce from wife and child. I couldn't be more grateful for the lessons and the transformation, no period has been so frightening and sad. I am a scientist / software aerospace programmer, and catholic man deeply touched by life and its gifts. Definitely worth the read on the third time.
Dark Night of the Soul
This book, more than any other, guided me through the first unimaginable days following the passing of my beloved wife. It told me of a light that lay beyond the darkness at a time that I could not imagine that the darkness could ever end. May it do the same for you.