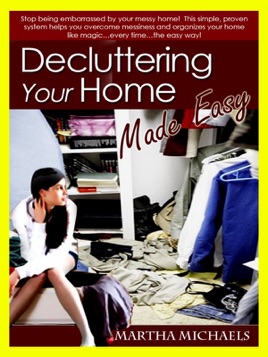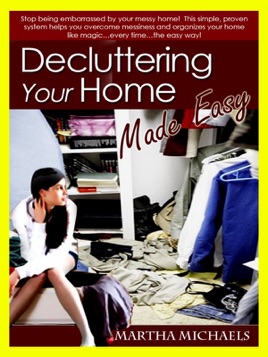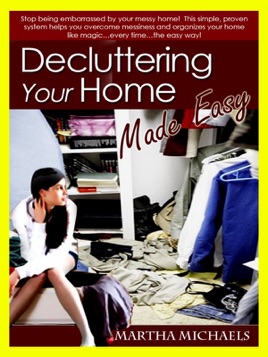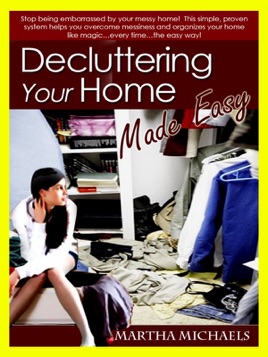 De-Cluttering Your Home Made Easy
Publisher Description
Stop being embarrassed by your messy home!

If you feel overwhelmed by your messy habits...If you've ever wished you could finally get organized, and tried time and again but failed...This book could hold the answer you've been looking for.

Do Your Friends and Relatives Laugh When...

They show up unannounced...and you scrambled to try and tidy up?

You are forced to fumble around to clear them a space to sit in your living room?

You blame the mess on your kids (or your spouse)?

What if there was an easy alternative to that embarrassment?

What if you could quickly and easily de-clutter your home - with very little effort?

What if you could do it in just 15 minutes a day?

With this book you can become a Clutter-Buster!…De-Cluttering your home and instantly mastering the proven techniques that will help you live in a cleaner home...faster, better, and with less effort than you ever dreamed possible.

Not only will you save yourself from the embarrassment of being seen as a slob, you'll also protect the health of your family, because...

Clutter Is More Than Embarrassing, It's Dangerous!

Having clutter in your house is perfectly normal. If you are a human being, you're going to accumulate "stuff". But when it begins to pile up it becomes a problem.

For instance, if you can't quickly access an exit door or window during a fire, it could cost your life (or the life of a loved one).

When seconds count and you need to find medication (for asthma or heart problems), clutter could delay you just long enough to lead to deadly consequences.

If the babysitter needs to find emergency phone numbers right away, but is met with a mound of disorganized papers...You get the idea…

This handy guide is the greatest gold-mine of easy "De-clutter Your Home" advice ever crammed into one book!

- Tons of different tips and tricks to a cleaner home, (you'll never get bored!)
- The four boxes you need to set up, and how you need to label them...
- What you should do after the sorting
- The Top 3 Myths about de-cluttering
- The one thing you should NEVER do with your clutter.
- How to overcome "clutter craziness", no matter how long you've been living a cluttered life
- The 3 critical mistakes you most likely make when you de-clutter the "beastly bathroom"
- How to avoid big trouble, in the dreaded "Hamper Zone"

This method of de-cluttering works in every situation, without fail.

In the book, you'll learn an easy-to-follow system that allows you to take action now and see results in as little as 15 minutes!

Start enjoying the feeling of having a clean, organized home and start enjoying your new, organized lifestyle today!
More Books by Martha Michaels
See All