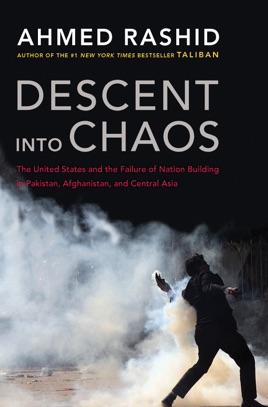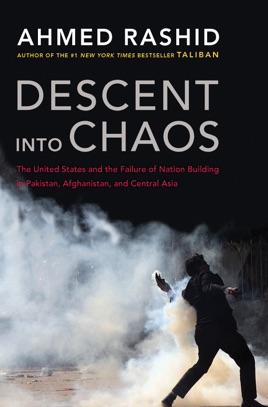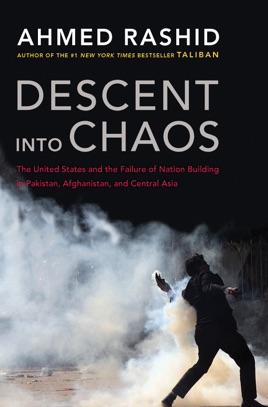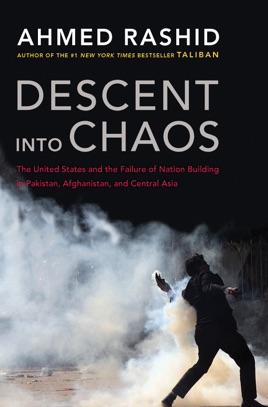 Descent into Chaos
The U.S. and the Disaster in Pakistan, Afghanistan, and Central Asia
Publisher Description
The #1 New York Times bestselling author provides a shocking analysis of the crisis in Pakistan and the renewed radicalism threatening Afghanistan and the West.

Ahmed Rashid is "Pakistan's best and bravest reporter" (Christopher Hitchens). His unique knowledge of this vast and complex region allows him a panoramic vision and nuance that no Western writer can emulate.

His book Taliban first introduced American readers to the brutal regime that hijacked Afghanistan and harbored the terrorist group responsible for the 9/11 attacks. Now, Rashid examines the region and the corridors of power in Washington and Europe to see how the promised nation building in these countries has pro-gressed. His conclusions are devastating: An unstable and nuclear-armed Pakistan, a renewed al' Qaeda profiting from a booming opium trade, and a Taliban resurgence and reconquest. While Iraq continues to attract most of American media and military might, Rashid argues that Pakistan and Afghanistan are where the conflict will finally be played out and that these failing states pose a graver threat to global security than the Middle East.

Benazir Bhutto's assassination and the crisis in Pakistan are only the beginning. Rashid assesses what her death means for the region and the future. Rashid has unparalleled access to the figures in this global drama, and provides up-to-the-minute analysis better than anyone else. Descent Into Chaos will do for Central Asia what Thomas Rick's Fiasco did for Iraq — offer a blistering critique of the Bush administration and an impassioned call to correct our failed strategy in the region.
PUBLISHERS WEEKLY
Long overshadowed by the Iraq War, the ongoing turmoil in Afghanistan and Central Asia finally receives a searching retrospective as Rashid (Taliban) surveys the region to reveal a thicket of ominous threats and lost opportunities in Pakistan, a rickety dictatorship colludes with militants, and Afghanistan s weak government is besieged by warlords, an exploding drug economy and a powerful Taliban insurgency. The author blames the unwillingness of American policymakers to shoulder the burden of nation building. According to Rashid, the U.S. invaded Afghanistan and subsequently refused to commit the forces and money needed to rebuild it; instead the U.S. government made corrupt alliances with warlords to impose a superficial calm, while continuing to ignore the Pakistani government s support of the Taliban and the other Islamic extremists who have virtually taken over Pakistan s western provinces. With his unparalleled access to sources I constantly berated Karzai for his failure to understand the usefulness of political parties Rashid is an authoritative guide to the region s politics and his is an insightful, at times explosive, indictment of the U.S. government s hand in the region s degeneration.