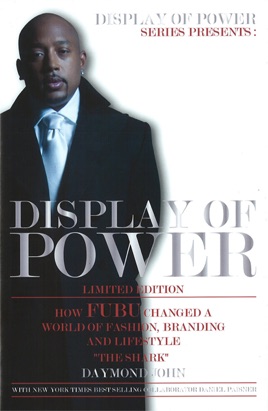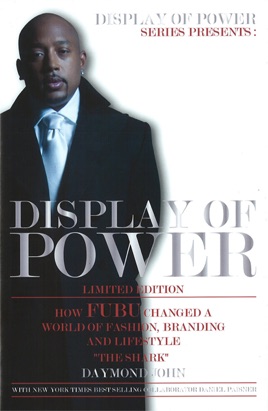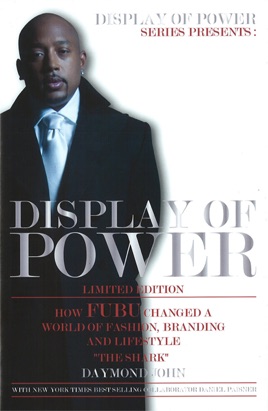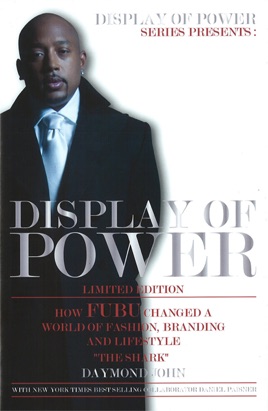 Display of Power
How FUBU Changed a World of Fashion, Branding and Lifestyle
Publisher Description
Daymond John was inexperienced. He was uneducated. With no formal business training to speak of, he was just a hustler from Hollis with a pipedream of making it big. That was all before he turned the world of fashion on its head. And now, more than a decade after FUBU's wildly successful launch, founder and CEO Daymond John is out to tell the story of the FUBU fashion empire. More than just another amazing American success story, Display of Power tells how four ordinary guys from Queens, NY, rose from the street corners to the corner offices and came the greatest trendsetters of our generation. Daymond John lays it out all on the line--his secrets to success, his triumphs, and his utter failures--to show what it takes to harness and display the power that resides in us all. Part autobiography and blueprint for success, Display of Power is a purely compelling read for anyone who wants something bigger out of life.
PUBLISHERS WEEKLY
John, the founder and CEO of fashion label FUBU, presents the inspiring story of his life, from his upbringing as a poor black youth to his rise as a fashion juggernaut, recently ranked #15 in men's magazine Details' "50 Most Influential Men," and presented a Crain's Business "Top Forty Under Forty Award." Born into a broken home in Queens, New York, John grew up hustling for money. Always interested in hip-hop and the latest fashion, John got his break selling "urban clothes" at hip hop tours, introducing New York style and trends to the rest of the country. Soon, John went private, creating his own brand name, FUBU-originally BUFU, By Us For Us, until the name got switched around-that would soon become as much an icon of hip-hop as the stars he sought to emulate. An inspirational tale for any reader, John specifically reaches out to aspiring black entrepreneurs, showing them how they too can achieve their goals. Business advice is speckled throughout the text, drawn from such disparate places as the kitchen of Red Lobster (demonstrating the importance of small increments in pricing) to the top of Trump Towers (the importance of branding). Informative and well-written, and less self-congratulatory than its title would suggest, this is a worthwhile read for aspiring businessmen, fashionistas and laymen alike.
Motivation motivation
Decided to download this book after hear Mr. John speak in NY and it was the best decision I could have made. It outlines his story of success and makes you realize you too can have success if you are willing to WORK for it. I page turning great read!
More Books by Daymond John & Daniel Paisner
See All