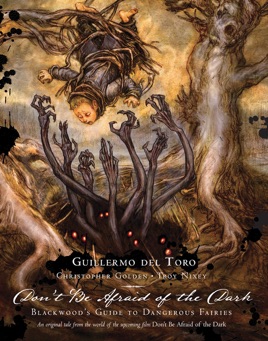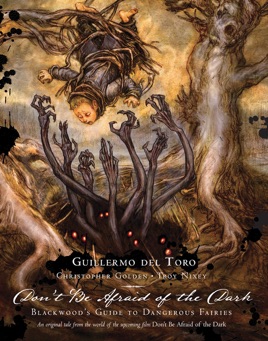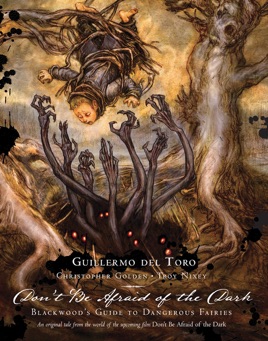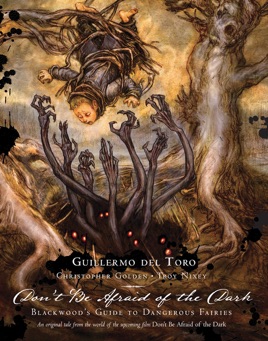 Don't Be Afraid of the Dark: Blackwood's Guide to Dangerous Fairies
Publisher Description
Don't Be Afraid of the Dark: Blackwood's Guide to Dangerous Fairies is a dark and disturbing illustrated novel based on the world of Guillermo del Toro's film 'Don't Be Afraid of the Dark.' Taking place a hundred years before the movie begins, the book chronicles the travels and explorations of Emerson Blackwood, a young and ambitious natural scientist who quickly discovers there is a mysterious world beyond what his education and peers understand. Follow Blackwood as he travels, discovering more and more about this secret world and the creatures that inhabit it -- creatures that Blackwood quickly realizes are just as interested in him as he is in them, particularly a long-lived and dangerous group of beings that have had centuries of encounters with humanity, creatures that live by eating enamel and bone.... The book, co-written by del Toro and the award-winning Christopher Golden, features illustrations by the director of 'Don't Be Afraid of the Dark,' Troy Nixey.
Perfection
I fell in love with the movie--to an obsessive extent. I had to buy the book and it was amazing. It was great to see Blackwood's story develop because he only got 5-10 minutes max of screen time. Don't Be Afraid (book and movie) are some of the best things I have seen and read in a long time. It hit my heart strings in such a way that I want the story to continue on--and this satisfied that need in me. The artwork is amazing, the writing superb, and the folklore fantastic. How can you not love it?
A fan of Del Toro
Guillermo Del Toro is phenomenal, I am forever a huge fan. I have watched the film "Don't Be Afraid of the Dark," it was amazing, to the point that I canNot watch it again, it struck my fear chords very hard. But I was so glad to find this prequel novel. Seeing the pathway to the later madness is still frightening but also exciting to read.
More Books by Guillermo del Toro & Christopher Golden
See All