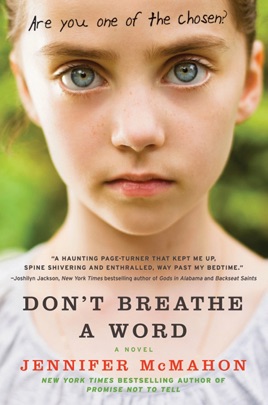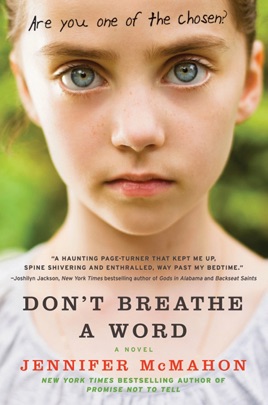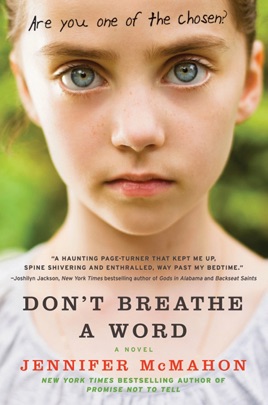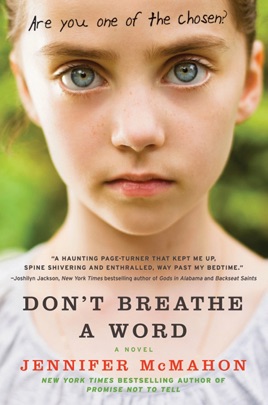 Don't Breathe a Word
A Novel
Publisher Description
"Don't Breathe a Word is a haunting page-turner that kept me up, spine shivering and enthralled, way past my bedtime."
—Joshilyn Jackson, author of Gods in Alabama and Backseat Saints

"Jennifer McMahon never flinches and never fails to surprise…as [she] weaves a young couple into a perverse fairyland where Rosemary's Baby could be at home."
—Randy Susan Meyers, author of The Murderer's Daughters

Two young lovers find themselves ensnared in a seemingly supernatural web that ties them to a young girl's disappearance fifteen years earlier in this dark and twisty tale from the New York Times bestselling author of Island of Lost Girls and Promise Not to Tell. Jennifer NcMahon returns with a vengeance with Don't Breathe a Word—an absolutely chilling and ingenious combination of psychological thriller, literary suspense, and paranormal page-turner that will enthrall a wildly diverse audience including, among others, avid fans of Keith Donohue (The Stolen Child), Laura Lippman (I'd Know You Anywhere), and Tana French.(In the Woods).
PUBLISHERS WEEKLY
Family secrets and fairy lore create a shifting reality in McMahon's unsettling novel about the disappearance of a 12-year-old girl who longed to become Queen of the Fairies. Fifteen years after Lisa goes missing, her younger brother, Sam, gets a strange phone call that leads him and his girlfriend, Phoebe, to discover a book, supposedly written by the King of the Fairies, that Lisa used as her bible to cross over, and which prompts Sam and Phoebe to meet up with Sam's cousin, Evie, to see if they can figure out what happened to Lisa. Nothing is as it seems from that moment on, and Phoebe's longtime fear of a dark man in the shadows seeps back after she discovers, in true woo-woo fashion, that she is pregnant. McMahon (Promise Not to Tell) alternates between the past and present with loads of portent and foreshadowing, creating a rural Vermont chiller with a Rosemary's Baby vibe, but even after a surprising villainess emerges and more than a few disquieting passages about Lisa are burned through, many readers will remain in the dark.
Don't Breathe A Word
Very good & addictive. McMahon's books would make good movies.
A lover of a good flick
,
Unbelievable
The beginning was intriguing and got me hooked but the longer it went the more ridiculous it got. The ending was disappointing and predictable to say the least and overall I just couldn't wait for this book to end. The overuse of curse words, I feel, was unjustified and, frankly, a major turn off.
Disappointing
This is my least favorite of Jennifer McMahon's books, but to be fair, I don't enjoy reading fantasy. While reading, I was never quite sure what the book wanted to be. After I finished, I still am not sure. I suppose the reader can interpret this novel individually. Most of the characters in the book aren't very likable, although the main character is. There were many interesting twists and turns, almost too many because the plot became almost ridiculous. If you like fantasy, you might enjoy this book more than I did.
More Books by Jennifer McMahon
See All