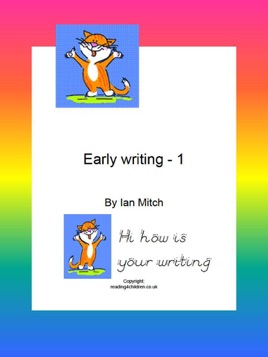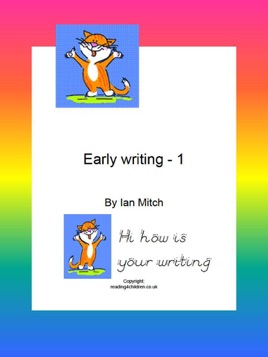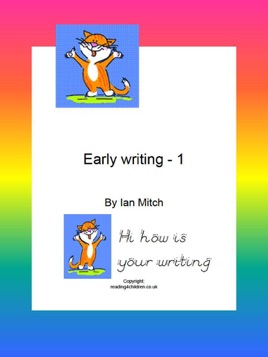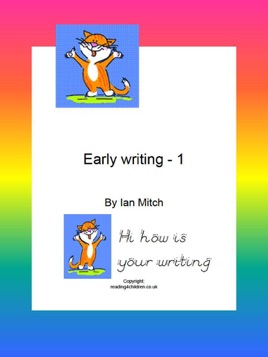 Early Writing -1
Teach Children to Write, no. 3
Publisher Description
These books are written and designed to help you teach your child to write in three easy steps:

Step 1:
The two books help your child hold their pen or pencil and follow simple lines and shapes preparing them for letter shapes. Age 4 - 6

Step 2:
The second step builds on step 1 and introduces writing individual letters. Age 5 - 7

Step 3
The final step introduces your child to writing words and numbers in a cursive style. Age 5 – 8

The books are printable and are illustrated to ensure learning is fun.