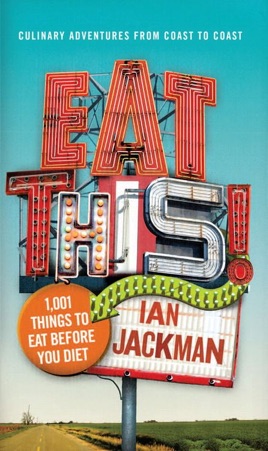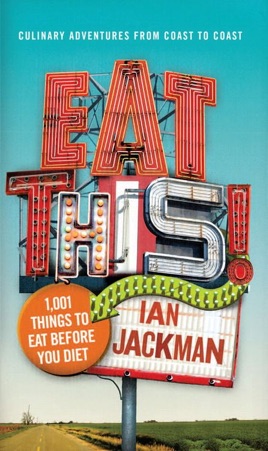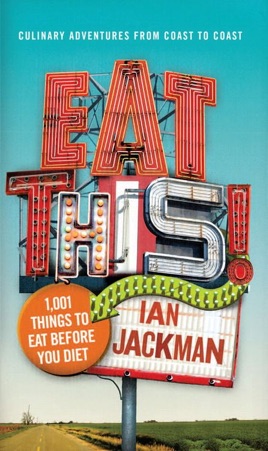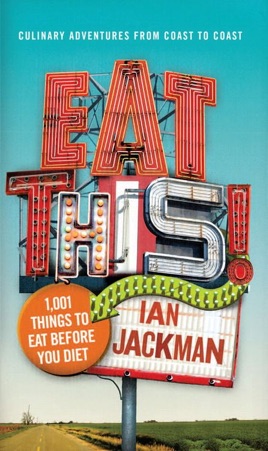 Eat This!
1,001 Things to Eat Before You Diet
Publisher Description
Ian Jackman believes that life is too short to deny yourself our nation's true culinary treasures. Guided by food experts throughout the land, he travels from east to west—from small town to big city—uncovering local treats, guilty pleasures, and some oddities that no true food lover should miss. From lobster rolls and buffalo meat to banana cream pies and clam stuffies, Jackman finds the sinful temptations your taste buds crave—and he writes about them in a way that's certain to get any confirmed foodie salivating!
Where you can find the very best burgers in America 21 varieties of apples you must try Lamb fries—eat or avoid?The country's primo pizza parlors And more!
Escape the guilt and anxiety propagated by our puritanical, diet-obsessed society and indulge yourself with Eat This!
PUBLISHERS WEEKLY
Jackman's compendium of American foods and foodstuffs is an informational tour-de-force, a guidebook suitable for everyone from the couch potato to the frequent flyer. In the interest of finding out where to get the best, whether it's organic produce or fast food, delivery or fine dining, the author has eaten widely if not always well. Wondered when your favorite ready-to-eat cereal hit the market? What a runza is? Where to go for your last meal on earth? Jackman, who was the managing director of the Modern Library and coauthor of Stickin', includes all the foods and facts, from coast to coast (and including Alaska and Hawaii). The book is organized about as well as something so wide-ranging can be without tilting into a work of reference. The first part, "Eating In," isn't a how-to-eat-better so much as a how-to-eat-the-best-possible. Its second, larger part, "Eating Out," might make one want to cash in an IRA and hit the road for a year or two to eat everything he's listed. Readers will soon find themselves flipping the pages from restaurant to dish, and that's when they'll start fingering their car keys it's just the thing for the summer travel season.