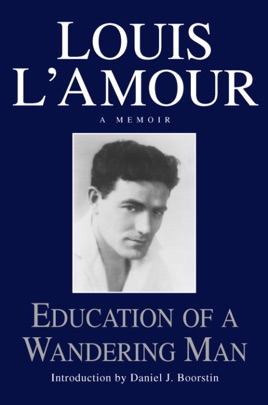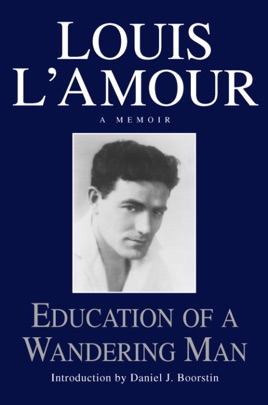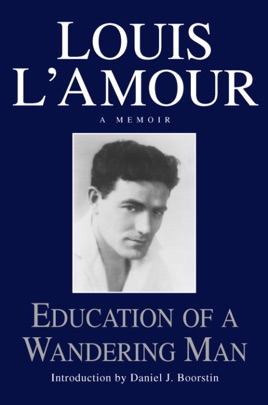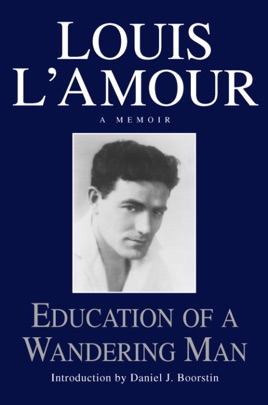 Education of a Wandering Man
A Memoir
Publisher Description
From his decision to leave school at fifteen to roam the world, to his recollections of life as a hobo on the Southern Pacific Railroad, as a cattle skinner in Texas, as a merchant seaman in Singapore and the West Indies, and as an itinerant bare-knuckled prizefighter across small-town America, here is Louis L'Amour's memoir of his lifelong love affair with learning—from books, from yondering, and from some remarkable men and women—that shaped him as a storyteller and as a man. Like classic L'Amour fiction, Education of a Wandering Man mixes authentic frontier drama--such as the author's desperate efforts to survive a sudden two-day trek across the blazing Mojave desert--with true-life characters like Shanghai waterfront toughs, desert prospectors, and cowboys whom Louis L'Amour met while traveling the globe. At last, in his own words, this is a story of a one-of-a-kind life lived to the fullest . . . a life that inspired the books that will forever enable us to relive our glorious frontier heritage.
PUBLISHERS WEEKLY
This is for the most fervent L'Amour fans only, those who consider it of moment, for example, to peruse his extensive reading lists for 1930, '31, '32, '33, '34, '35, '37 (the '36 list was lost). So banal is this memoir that one wonders if the late author regarded it as complete, or as the first draft it reads like. Ignoring chronology, L'Amour flits across his '30s' experiences in the western U.S. and Far East as seaman, ranch hand, mine guard, hobo. Interspersed are discourses on boxing, Buddhism, whatever comes to mind, on books he read by the likes of Shakespeare, Edwin Arlington Robinson, Nietzsche, plus pedestrian social observations and homilies. We learn that he was born (when?) in North Dakota, one of five children of a veterinarian father; that, quitting school at age 15, he wandered for a spell; that his wife's name is Kathy and that he had children (how many?). Author of more bestsellers than can be tracked, accounted to be a superb story-teller, L'Amour is surprisingly superficial in his own yarn. Photos.
i would like there to be a auto vertion of this plz
i love this book and what it stands for, but i would love for there to be a auto verion i would love to buy.
More Books by Louis L'Amour
See All