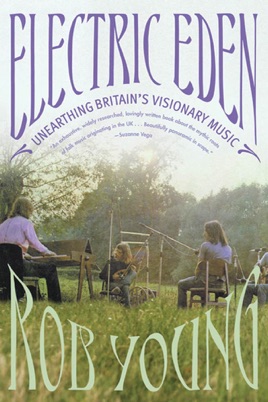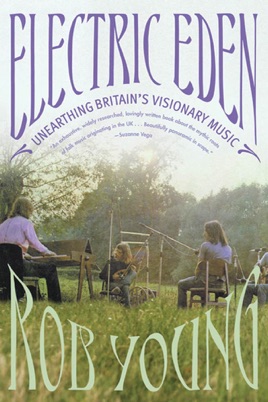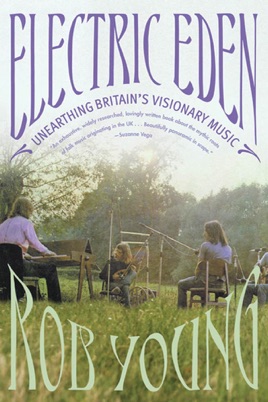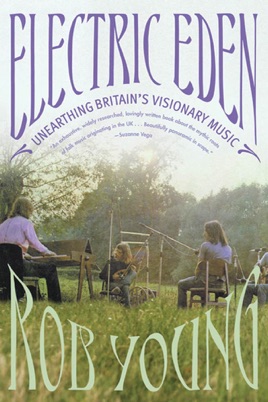 Electric Eden
Unearthing Britain's Visionary Music
Publisher Description
A Kirkus Reviews Best Nonfiction of 2011 title

In the late 1960s, with popular culture hurtling forward on the sounds of rock music, some brave musicians looked back instead, trying to recover the lost treasures of English roots music and update them for the new age. The records of Fairport Convention, Pentangle, Steeleye Span, and Nick Drake are known as "folk rock" today, but Rob Young's epic, electrifying book makes clear that those musicians led a decades-long quest to recover English music-and with it, the ancient ardor for mysticism and paganism, for craftsmanship and communal living.

It is a commonplace that rock and R&B came out of the folk and blues revivals of the early 1960s, and Young shows, through enchanting storytelling and brilliant commentary, that a similar revival in England inspired the Beatles and Pink Floyd, Led Zeppelin and Traffic, Kate Bush and Talk Talk. Folklorists notated old songs and dances. Marxists put folk music forward as the true voice of the people. Composers like Benjamin Britten and Ralph Vaughan Williams devised rich neo-traditional pageantry. Today, the pioneers of the "acid folk" movement see this music as a model for their own.

Electric Eden is that rare book which has something truly new to say about popular music, and like Greil Marcus's Lipstick Traces, it uses music to connect the dots in a thrilling story of art and society, of tradition and wild, idiosyncratic creativity.
PUBLISHERS WEEKLY
In this massive, beguiling history of 20th-century British folk music and its legacy, music journalist Young surveys the scene from the Edwardian revival through its postwar coffee-house heyday to contemporary outcroppings. He probes its influences on other genres, from the classical music of Ralph Vaughan Williams to the plangent Renaissance-ish harmonies of Led Zeppelin's "Stairway to Heaven"; the book's headliners are folk-rock luminaries of the '60s and '70s: Fairport Convention, the Incredible String Band, Steeleye Span, and Nick Drake. Young roots his narrative in analyses of folk traditions and the eternal English nostalgia for a mythic rural past, but he also treats the folkie eruption as a very modern reaction to the discontents of industrial society. The folk culture he celebrates is really that of the musicians themselves: their gypsy wanderings, their clubs and festivals and country-house idylls, their debauches and overdoses, their fashion oscillations between hobbit outfits and pagan nudity. American readers' eyes may glaze at the endless litany of groups they have never heard of, but many will be inspired to rediscover these bands by Young's evocations of their music and the romantic yearnings it expressed. Photos.