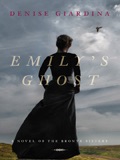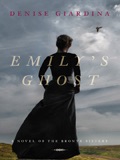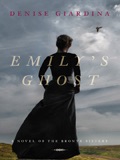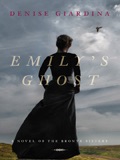 Emily's Ghost: A Novel of the Bronte Sisters
A Novel of the Brontë Sisters
Publisher Description
"Denise Giardina's extraordinary gift for conjuring voices of the past has never been more bewitchingly deployed than here in Emily's Ghost—a romance so tormentedly devoted to its struggle toward truth that Brontë herself would be proud of it." —Madison Smartt Bell

Enigmatic, intelligent, and fiercely independent, Emily Brontë refuses to bow to the conventions of her day. She is distrustful of marriage, prefers freedom above all else, and walks alone at night on the moors above the isolated rural village of Haworth. But Emily's life is turned upside down by the arrival of an idealistic clergyman named William Weightman. A heart-wrenching love story, Emily's Ghost plumbs the depths of faith, longing, and romantic solitude.
PUBLISHERS WEEKLY
Giardina (Saints and Villains) offers Bront fans a solid biographical novel portraying sisters Anne, Charlotte and Emily as different in temperament but in love with the same man, fighting the same illnesses and withdrawing from the same grim realities to write poetry and fiction that express their individual passions. Youngest sister Emily distinguishes herself at age six when, while attending boarding school, she admits to encounters with ghosts. (The punishment doled out by the headmaster does not deter Emily, but it does inspire a well-known scene in Jane Eyre.) Bront men include brother Branwell, who struggles with addiction; father Patrick, straining to support his family on limited finances; and William Weightman, Patrick's young, flirtatious, social-reforming curate who becomes the key figure as he wins the hearts of the three Bront girls. Giardina's mid-19th-century England is factually sturdy, while the relationship between Emily and Weightman is nicely nuanced, and the insights and inferences about Emily and Charlotte's relationship are convincingly rendered. You don't have to be a Bront scholar to appreciate Giardina's novel, but having a little context will greatly increase the payoff.
More Books by Denise Giardina
See All