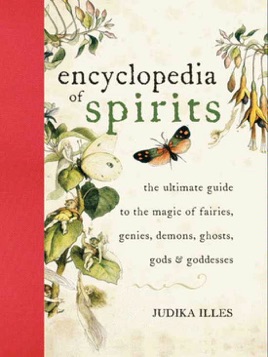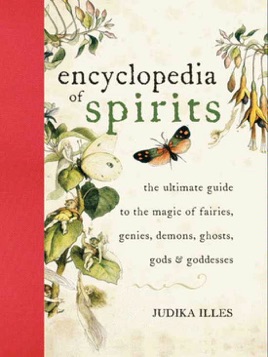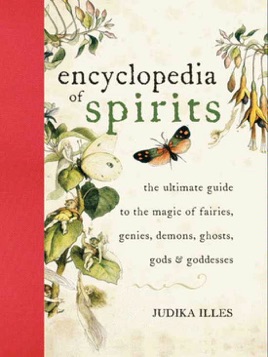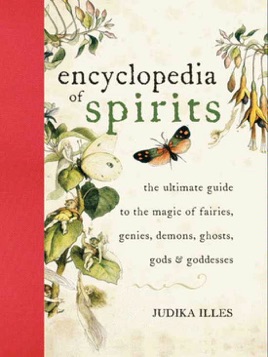 Encyclopedia of Spirits
The Ultimate Guide to the Magic of Fairies, Genies, Demons, Ghosts, Gods & Goddesses
Publisher Description
Enter the World of Spirits!

The Encyclopedia of Spirits is a comprehensive and entertaining A to Z of spirits from around this world and the next. Within these pages meet love goddesses and disease demons, guardians of children and guardians of cadavers. Discover Celtic goddesses and goddesses of the Kabbalah, female Buddhas, African Powers, Dragon Ladies, White Ladies, Black Madonnas, the Green Man, the Green Fairy, lots and lots of ghosts, djinn, mermaids, fairies, and more. From the beneficent to the mischievous, working with these spirits can bring good fortune, lasting love, health, fertility, revenge, and relief. Discover:
The true identities of over one thousand spirits (as well as their likes and dislikes)How to communicate with specific spirits for your own benefitHow to recognize these spirits when they manifest themselvesThe mythological and historical events associated with specific spiritsThe colors, days, numbers, and astrological signs associated with specific spirits
The Encyclopedia of Spirits also provides an overview of the role of spirit communication throughout history and a general guide to working with spirits. No matter what your life's problems or desires, this book can guide you to the right spirits who can help fulfill your dreams. For the spiritual adept, the amateur, or the simply curious, the Encyclopedia of Spirits will inform, inspire, and delight.
Comprehensive
I'm only writing this to counteract the 3 star review of someone who did not read beyond the preview. It is a fascinating read with different historical, spiritual, and geographic traditions represented. The beginning can be repetitive but it's interesting. The way Judika writes is both simplistic and complex. She has a strong writer's voice and the language is intriguing. For the simplistic fact that there are absolutely so many different VARIETIES of entries... the research alone required to make this book must have been a team effort. A Herculean effort is taken to read all of the entries but I cannot fathom the sheer amount of time, effort, and research it would take to write as reverentially as she does in each entry. She deserves 5 stars for the work. Worth the read, worth the money, and worth all the stars you can give.
(Intro only) more opinions then information
I read the introduction trying to decide if I should buy the book.

Author goes into a vary long sales pitch about the existence of spirits.

Not only is the sales pitch redundant (words won't change anyone's beliefs, that's what experiences are for)... but the author's outlook on spirit interaction is simplistic at best.

The "how to deal with spirits" guide is full of incorrect absolutes that will probably hinder a beginner rather than help them along their path.

I didn't get to sample any entry in the book (the A-Z guide) because it's only possible to read that part after purchasing the book. It's possible that that part is better (hence the three stars).