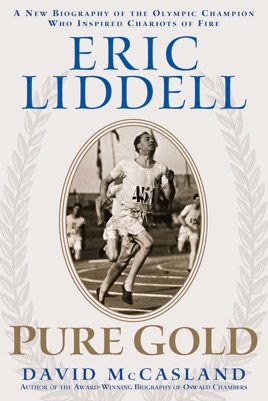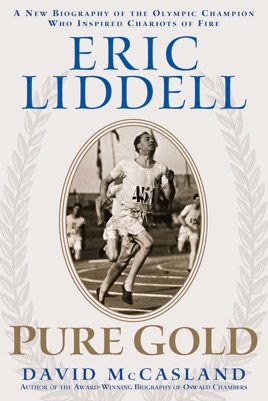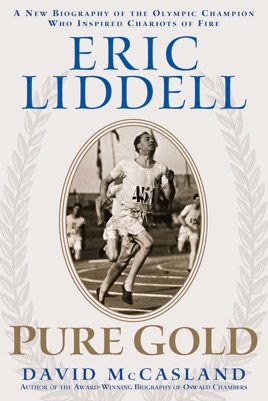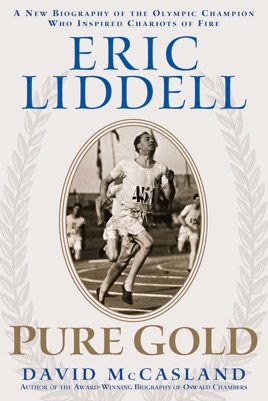 Eric Liddell: Pure Gold
A New Biography of the Olympic Champion Who Inspired Chariots of Fire
Publisher Description
Most people will remember Eric Liddell as the inspiration for the award-winning movie Chariots of Fire. But his life away from athletic competition was even more compelling and held an influence that reached all the way to a Japanese internment camp in China.

Eric Liddell—Pure Gold is the fascinating account of Scotland's beloved Olympic champion whose greatest race was for an eternal prize.
Great Biography of a Great Man
I picked up this book about Eric Liddell 4.5 years ago in large part due to the fact that I was assigned a film analysis on the Chariots of Fire. Eric Liddell won an Olympic gold medal in the 400 meters at the 1924 summer games in Paris, and his life story inspired the 1981 "Best Picture," Chariots of Fire. After his unexpected victory in the 400, Eric would serve and follow Christ in China for the remainder of his life - many of those years would be in Tianjin where I have been living for the past 9.5 years. I really enjoyed reading about the Flying Scotsman, and I was reminded about how easy our lives are compared to those who lived in the Middle Kingdom long ago. The book also cleared up the creative fabrications found in Chariots of Fire. I recommend this book to anyone who wants to learn about a man who ran for the prize of the upward call of God in Christ Jesus.
A very inspirational read
Loved this book...calming, yet riveting. I currently live in China and have a renewed interest to walk some of the same steps, even with only a fraction of the convictions and humility that was shown by Eric..I really have a higher respect than ever before. I ordered this book to learn more of Eric the athlete...I continued to read the book to learn of his life and his absolutes that gave him peace until the very end.
More Books by David McCasland
See All