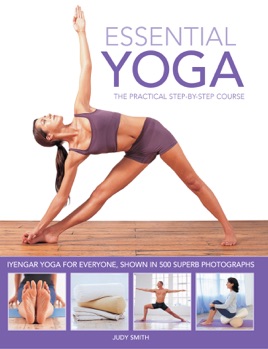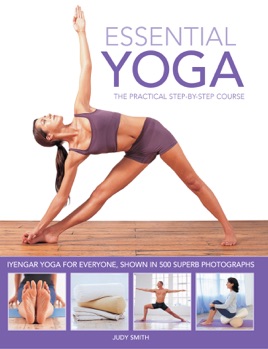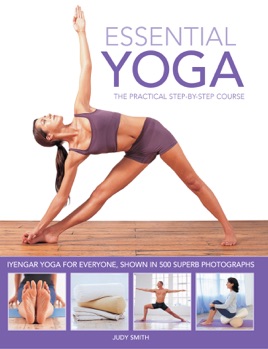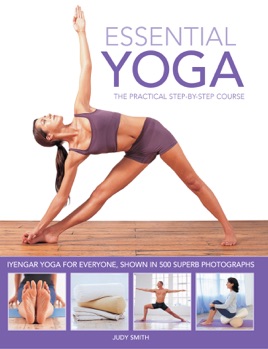 Essential Yoga
The Practical Step-By-Step Course: Iyengar Yoga for Everyone, Shown In 500 Superb Photographs
Publisher Description
With over 11,000 printed copies already sold, Essential Yoga offers a practical philosophy and system of asanas, or postures, promoting physical, mental and spiritual wellbeing. It provides an effective antidote to the stresses of modern lifestyles and encourages a fit and supple body. Yoga not only tones the body and improves posture and alignment, but will stimulate the circulation, aid the function of internal organs, and develop powers of concentration and help controlled breathing. The benefits of yoga are not just physical – as the techniques for relaxation and breath control are mastered, yoga will help control tension and calm the mind.
This book explains the origins and philosophy of Iyengar yoga, the most widely practised form of yoga, giving advice on how to begin, when to practice and what equipment you will need. The yoga asanas, or postures, have been specially chosen for beginners and intermediates and are clearly illustrated in a practical and easy-to-follow manner, with step-by-step guidance. The classic asanas are grouped into type for easy reference and graded by difficulty, with modified and more advanced variations to suit all levels of fitness and flexibility. The chapter on sequences demonstrates a series of routines that will build up into a personalized daily and monthly practice plan. There are also sequences to follow for certain times and conditions of your life that will benefit illnesses and common problems, such as headaches, backache and arthritis. Author, Judy Smith, was born and educated in South Africa, where she studied at the University of Witwatersrand. Judy began practising yoga in the early 1970s to correct her posture and, after having children, trained as a teacher at the prestigious Iyengar Yoga Institute in London, UK. Having trained to a senior level, Judy regularly visits the mother institute in Pune, India, where she attends courses taught by B.K.S. Iyengar.
An easy-to-follow yoga course by a BKS Iyengar approved teacher, in 500 clear photographs
Mr
I was unsure to download this and to pay for it. The price was too good to pass up. I'm very glad I got it. It's fun to go through , the book pictures are inspirational and the writing is very good. If you're new to Yoga, or are a seasoned veteran, this is a very good book. This style of yoga is great too !

All in all you'll be glad to have this in your library and hopefully it will inspire you to do some yoga!!
Awesome for a beginner!
Clear, simple descriptions. Beautiful layout and photographs. I've been using this book less than a week and already feel wonderful!