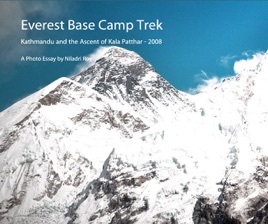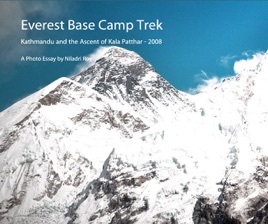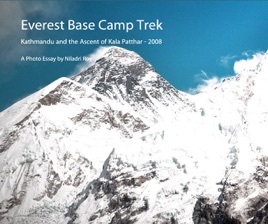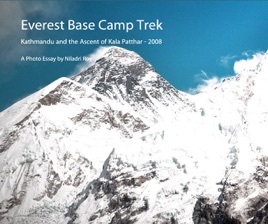 Everest Base Camp Trek
Kathmandu and the Ascent of Kala Patthar - 2008
Publisher Description
94 pages of stunning full-color photographs annotated with text. A handy preview and reference for those attempting the Everest Base Camp Trek and climbing Kala Pathar. Actual account of an EBC trek by a team from California. Includes list of training hikes in the Bay Area and high-altitude prep at Yosemite, California.



Beautiful images of Kathmandu, Lukla (gateway to Everest) airport, and the amazingly beautiful Everest Base Camp Trail.



Contains a Chronology section with a Google Earth(TM) map of the team's trek route, and day-by-day summary of elevations, overnight stops: villages, lodges, scenery, grade-difficulty and the varying price of bottled water as they climb to higher elevations.