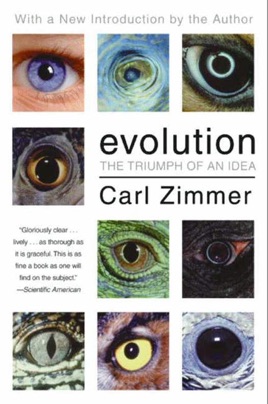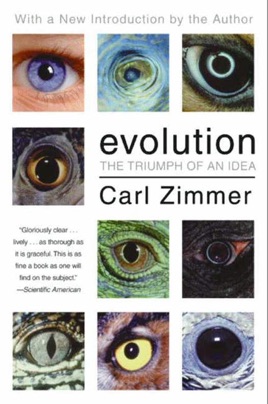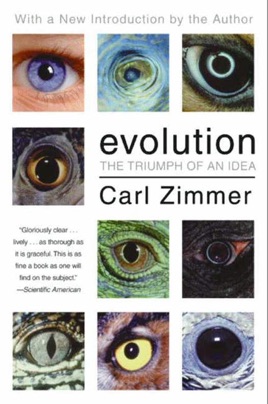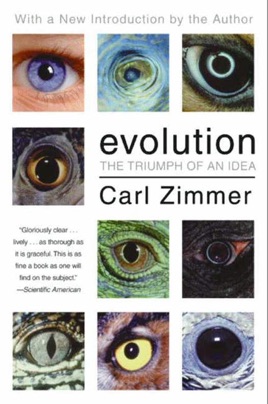 Evolution
The Triumph of an Idea
Publisher Description
This remarkable book presents a rich and up–to–date view of evolution that explores the far–reaching implications of Darwin's theory and emphasizes the power, significance, and relevance of evolution to our lives today. After all, we ourselves are the product of evolution, and we can tackle many of our gravest challenges –– from lethal resurgence of antiobiotic–resistant diseases to the wave of extinctions that looms before us –– with a sound understanding of the science.
PUBLISHERS WEEKLY
This volume is the companion piece for an eight-hour PBS documentary of the same name, scheduled to be aired in September. Science writer Zimmer (At the Water's Edge) does a superb job of providing a sweeping overview of most of the topics critical to understanding evolution, presenting his material from both a historical and a topical perspective. He summarizes the changing scientific views of geology and genetics, for example, while discussing the implications modern evolutionary theory might have for agriculture and medicine. With chapters dealing with difficult and often controversial subjects including Charles Darwin's life and his struggle to bring his concept of evolution before the public; the evolution of sex; patterns of human evolution and the importance of language in the rise of humans; the role humans have played and continue to play in the extinction of species; and the fallacies of "creation science" it is not surprising that a great deal of information is either glossed over or omitted entirely. Yet the writing is clear and concise, the text is carefully presented (with b&w and color illustrations throughout) and a respectably substantial Stephen Jay Gould introduction starts things off nicely.
get the real book!
This is an engagingly written book with a rasonably good coverage/introduction of the subject matter. However, the iBooks version, like the Kindle version lack all diagrams, photos, graphs etc that make this book a good read. Another cheap way for the publisher to make a buck.

Avoid the iBook version but buy the real book.