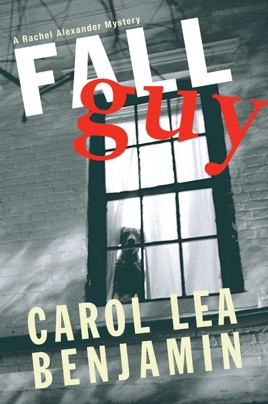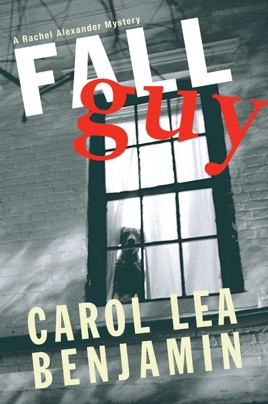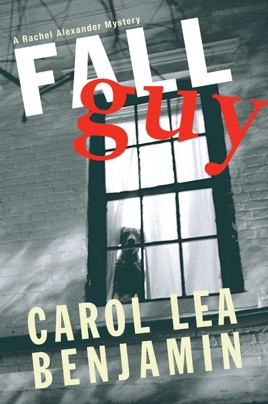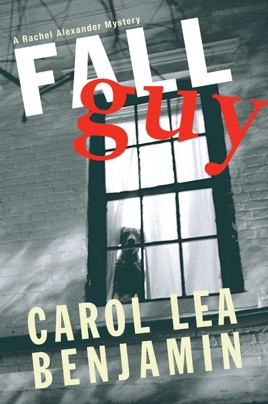 Fall Guy
A Rachel Alexander Mystery
Publisher Description
Former detective turned noted author and dog trainer, Carol Lea Benjamin, returns with her celebrated dark and edgy suspense series featuring smart and compelling private investigator Rachel Alexander – a new addition to the Morrow/Avon list.

A New York City police officer nearing retirement dies "accidentally," while cleaning his service revolver in the bathroom of his Greenwich Village apartment. Private investigator, Rachel Alexander, is stunned to learn she's been named the executor to his will––after all, they'd only met when she was doing pet therapy with her pit bull, Dashiell. A member of Rachel's 9/11 survivors group, the officer never spoke at meetings––a really hard case. But then there was the one time he took Dash for a walk around the block. When Dash returned, the fur on his head was soaked with tears....

Was this death really a suicide? And why would the deceased have chosen a near stranger to perform such an intimate task––especially when he's survived by a brother and sister? As Rachel sets about her work, she soon discovers a mystery from the deceased's childhood that may have led to this terrible tragedy....
PUBLISHERS WEEKLY
In the seventh spare and elegant Rachel Alexander mystery from Shamus-winner Benjamin (This Dog for Hire, etc.), the Greenwich Village PI finds to her surprise that she's been named executor of the will of a barely known neighbor. New York City cop Tim O'Fallon shared less than a sentence with Rachel during a post-9/11 support group, where her astute side-pup, Dashiell, provided pet therapy. She remembers a brooding man who seemed little helped by Dash's talents. Rachel takes O'Fallon's accidental shooting at face value until she views the scene. Her sharp instincts, bested only by those of her hardworking dog, are aroused when she reads a cryptic note from the deceased's sister. The apathy of O'Fallon's siblings causes Alexander to look deeper into a scarring family tragedy. O'Fallon's partner, Det. Michael Brody, quietly adds steam to the story; he's one of many genuine, quirky characters who contribute to the effortless believability of this page-turner. Benjamin's expert sleight-of-hand storytelling transforms the heart of New York into an intimate village. Her quiet observations and understated prose aptly evoke the atmosphere of the recovering metropolis. Even die-hard mystery readers will keep guessing until the end. FYI: The author of several books on dog behavior and training, Benjamin was recently elected to the International Association of Canine Professionals' Hall of Fame.
More Books by Carol Lea Benjamin
See All