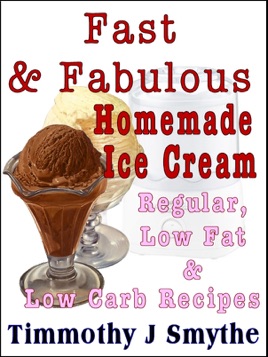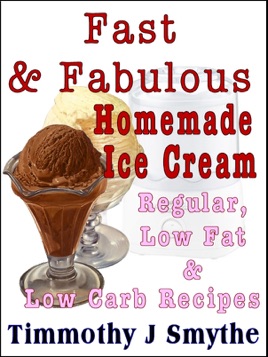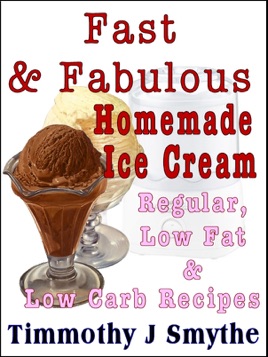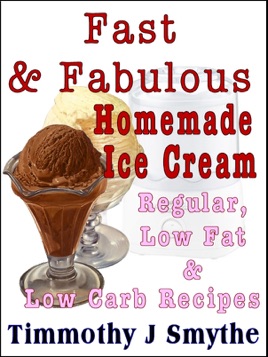 Fast & Fabulous Homemade Ice Cream Recipes
Publisher Description
These Fast & Fabulous Homemade Ice Cream Recipes include both the Regular recipe and the Low Fat, Low Carb recipe version, complete with Nutrition Information.

Learn the secrets to making delicious ice cream! The author notes the best equipment to use, and where to get it. He offers tips and tricks to making some of the yummiest ice cream ever! Tim has even included a great recipe to make easy and delicious pickles to go with that ice cream craving!

These Fast & Fabulous Homemade Ice Cream recipes are easy to follow, and the ebook makes a great companion gift to that new ice cream maker! The recipes are easy enough for kids and grandchildren to follow! Enjoy!
Very detailed
Directions are explained fully and recipes sound very good and easy to make.