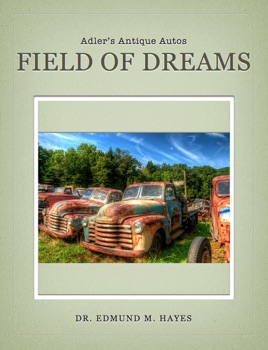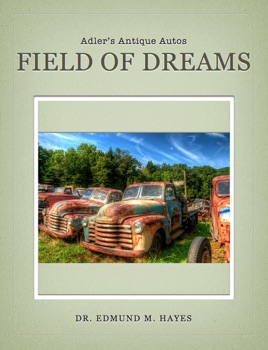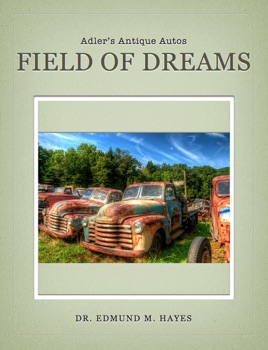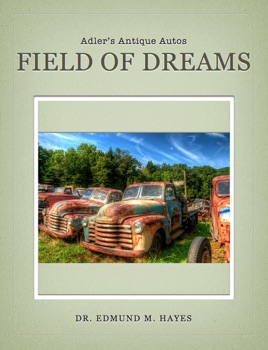 Field of Dreams
Adler's Clasic Autos
Publisher Description
This is a photography book of images of old cars in various stages of decay, waiting to be beautifully restored to like new condition.  I photographed these cars with permission using High Dynamic Range (HDR) photography at "Adler's Antique Autos" in New York.
Finding Life In A Scrapyard
As a photojournalist, I've spent most of my career photographing famous and not so famous people from the time they were young in my youth and now they're old and weathered from time and life's journey like me. Some are much older.

But when I look at Dr. Edmund M. Hayes' work I can't help but see how the high dynamic range (HDR) process gives life to old cars and trucks sitting in Adler's Antique Autos, Inc. collection yard waiting for a new life. The colors, shadow detail, angles and careful composition almost give the cars newness in their tattered, rusted and forgotten condition. These cars aren't looking to rust and die, they're looking for a new life and with all they have left, they beckon me to give them the once over again like in the old days when they were shiny new and didn't share what paint they have left with the ravages of time and rust.

This book and this look at cars and trucks of yesteryear that seem to be demanding another chance to dazzle the eyes and delve into my memories of these very models of my youth is a welcomed departure from looking in junk yards for parts. Dr. Hayes' images reflect the possibilities that can yet be found in an old frame subjected to a new coat of paint and a lot of old memories of days gone by. Thank you Dr. Hayes and Adler's Antique Autos, Inc.