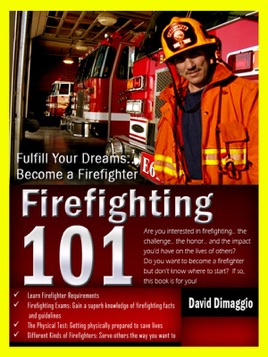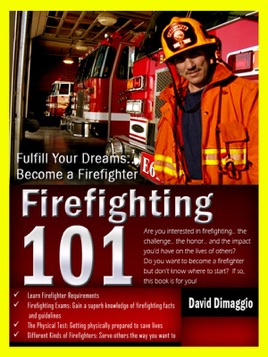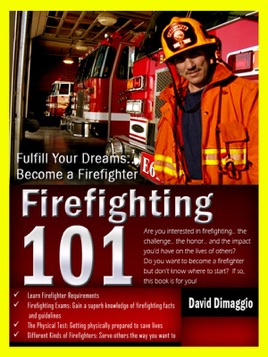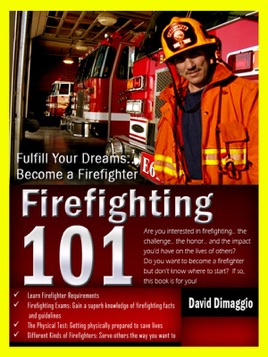 Firefighter 101: Fulfill Your Dreams of Becoming a Firefighter
Publisher Description
Attention: Anyone Interested In Firefighting...

Are you interested in firefighting... the challenge... the honor... and the impact you'd have on the lives of others? Do you want to become a firefighter... but don't know where to start? If so, you've found the right book!

Firefighters are everyday heroes. Day in and day out they risk their lives for people they don't even know. There are few careers as honorable as firefighting. For firefighters, it's not about the money; it's about making a difference. There is nothing like knowing that you spent the day saving innocent lives.

How could work be any more rewarding?

It never gets old either; every day is a different challenge. And you must always stay in excellent shape. Meaning that you get paid to stay healthy, be challenged, and go to sleep every night knowing that you made a difference in someone's life.

What more could you ask for?

As cities and neighborhoods continue to grow, more and more firefighters are needed all the time. There are no shortages of fires. Even though technology is expanding to lower the danger of fires, people and buildings still need help every day. Firefighting is a dangerous job, but that is what makes it worthwhile.

The world isn't safe and we need people willing to risk their lives for the innocent. For there is no greater love than laying down your life for others.

Firefighting is a very rewarding career, but many people who feel the desire to be a firefighter don't really know how to become one. And, therefore they miss out on an opportunity to live a rewarding life.

This book is a complete guide to becoming a firefighter. Everything you need to know is in this simple, easy to understand book so that you can easily learn all there is to know about becoming a firefighter. Things like...

- Steps To Becoming Hired: Keys to helping you start saving lives quickly and easily

- The Application: Catch the eye of your recruiter with these great tips

- Requirements Prep: Know what you're doing before you walk in the door for your interview

- Exam Prep: These keys will simplify the exam process and allow you to blow the test out of the water

- Knowing Your Tests: A guide to all the most common tests so you're not caught off guard on test day

- What Does It All Mean??? An outline of what all those test scores mean so you can see where you excel and where you need to grow

- The Interview: Tips to leaving a powerful impression and getting that call back!

- Push-Ups, Pull-Ups, And Saving Lives: Great pointers for getting in shape so that you knock your physical test out of the park

- Equipment: A guide to your life-saving equipment so that you know what will be in your tool belt

- What Type of Firefighter to Be? Become the firefighter you've always dreamed of; be in the city, in the army, or in the wilderness. This guide will help you find out where you want to serve

- Firefighting Lingo: This helpful glossary will teach you all there is to know about the firefighting vocabulary so you can talk the talk, as well as walk the walk

- Plus much, MUCH MORE!

This just scratches the surface of what's in this book. If you've ever been interested in firefighter, but didn't know where to start, then this book will get you started on the right foot. It contains everything you need to know to become a firefighter faster than you ever thought possible today!
More Books by David Dimaggio
See All