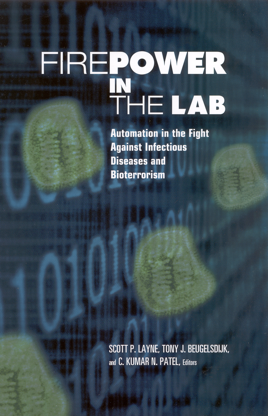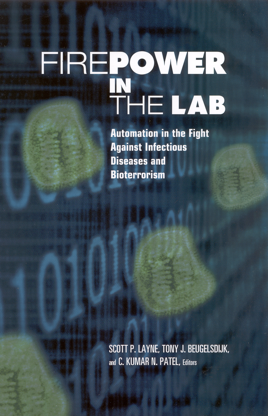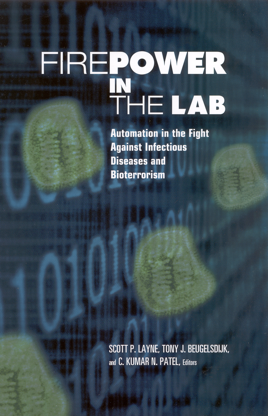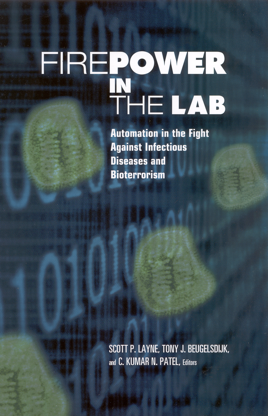 Firepower in the Lab
Automation in the Fight Against Infectious Diseases and Bioterrorism
Publisher Description
Today's world poses a triple threat to the American population: infectious diseases, contamination of food and water, and bioattacks (biowarfare or bioterrorism). At least 17 countries are producing weapons of mass destruction using viruses, bacteria, or their toxins. AIDS, E. coli contamination, drug-resistant tuberculosis, and virulent flu strains are perhaps the best known of a host of disease threats. What these dangers have in common is the amount of data required to achieve solutions; in some cases, as much as a petabit (1 followed by 15 zeros) of data is required to study large numbers of samples from widespread locations.


Firepower in the Lab examines how the nation can combat this triple threat by improving our ability to detect, measure, and monitor harmful biological agents. It explores the potential of today's exciting new laboratory automation and computer technologies as well as the emerging tools of molecular biology--how we can generate and analyze more data quickly and reduce human hands-on involvement, which inevitably introduces errors.


The book discusses how to improve and apply technologies such as robotics, laboratory automation, "lab-on-a-chip," bioinformatics, and Internet control innovations. It reviews lessons learned from our experience with pandemic flu viruses. It also presents strategies for developing new high-throughput technologies, including how to address the lack of public funding for critical research undertakings.