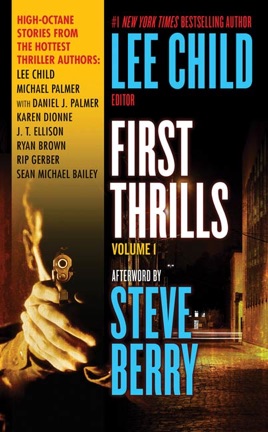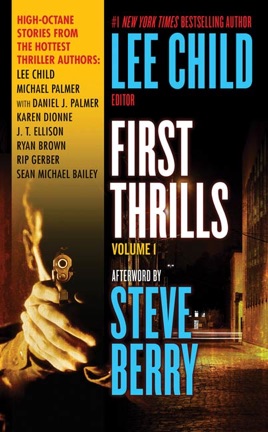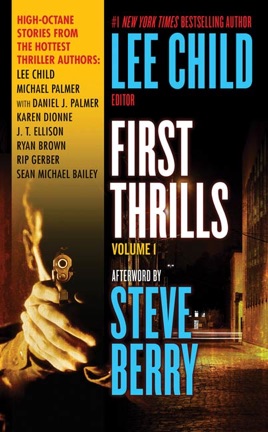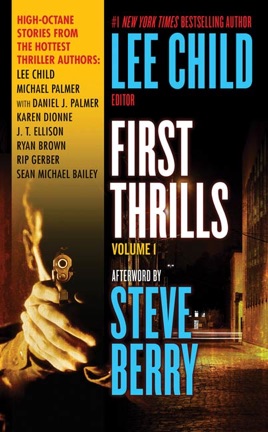 First Thrills: Volume 1
Short Stories
Publisher Description
New York Times bestselling author Lee Child and the International Thriller Writers, Inc. present a collection of remarkable stories in First Thrills. From small-town crime stories to sweeping global conspiracies, this is a cross section of today's hottest thriller-writing talent. This original collection is now split into four e-book volumes, packed with murder, mystery, and mayhem!

First Thrills: Volume 1 contains stories six original stories by:

Lee Child

Michael Palmer and Daniel James Palmer

Karen Dionne

J.T. Ellison

Ryan Brown

Rip Gerber

Sean Michael Bailey

At the Publisher's request, this title is being sold without Digital Rights Management Software (DRM) applied.
First thrills
Collection of short stories great airplane reading for short flights. Surprise endings, suspense, who done it. Will consider the other works of the contributors. Lee Childs writes great books.
A trick.
The first story by Lee Child is good. It's all of 5 pages. Then the rest of the book is trash. Wish I had my $3 back.
Spellbinding
Enjoyed these short stories, only bad thing is I could not stop reading so I was done with the book in an hour.
More Books by Lee Child, Michael Palmer, Daniel James Palmer, Karen Dionne, J. T. Ellison, Ryan Brown, Rip Gerber & Sean Michael Bailey
See All