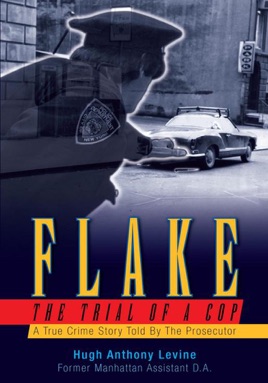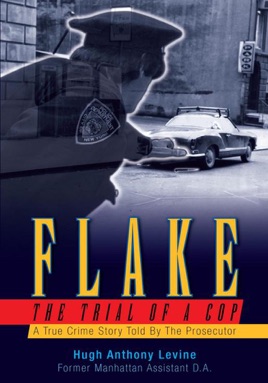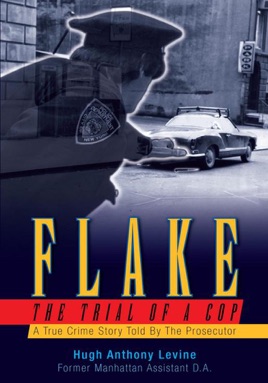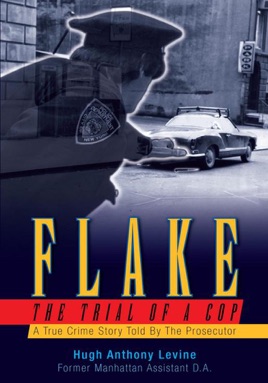 Flake - The Trial of a Cop
A True Crime Story Told By The Prosecutor
Publisher Description
A New York City police lieutenant is facing trial for attempted murder of a prostitute he shot while off duty. The Police Department has proclaimed him a hero who justly defended himself when he was attacked by two hookers with a knife. He is being prosecuted by a young Manhattan assistant D.A. newly assigned the case for trial. The shooting happened four years earlier, when the prosecutor was still in law school, and no one in the D.A.s Office has brought it to trial in all that time. It falls to him to try to penetrate the cover-up and prove that the police framed the two hookers with phony robbery charges and planted a knife at the scene to protect the lieutenant.

This would present a daunting challenge for even a veteran trial advocate, much less a lawyer of limited experience.

Reminiscent of prosecutor Vincent Bugliosis account of the Charlie Manson case in Helter Skelter, Flake is as real as a true-crime story can get. You the reader sit at the prosecutors table in the Manhattan courthouse as the young but resourceful prosecutor takes on the challenge of going up against the police, usually a prosecutors ally in battling crime. You are in on his stratagems - indeed his very thoughts - as he engages in courtroom combat against the cop and his highly experienced defense lawyer.

Woven throughout are connections to the Watergate scandal, the N.Y.C. Knapp Commission investigation into police corruption, the shameful Kitty Genovese episode which led to New York being labeled a city of people who didnt care.

With a mid-1970s Manhattan backdrop, Flake grapples with the centuries-old quandary which continues to challenge our criminal justice system and our society as a whole: Who polices the police?
More Books by Hugh Anthony Levine
See All