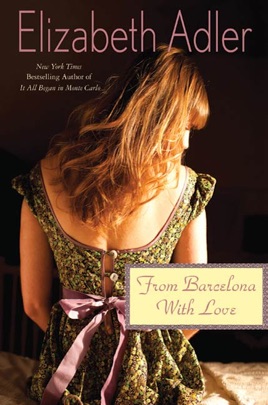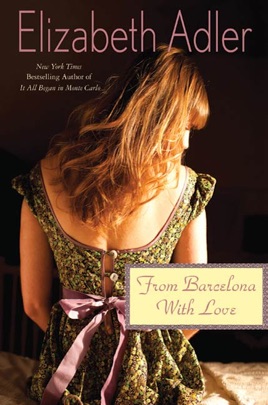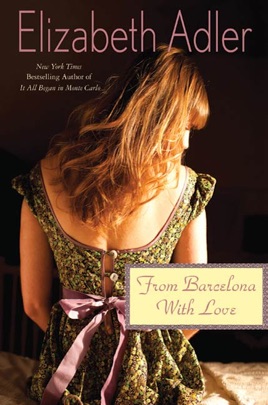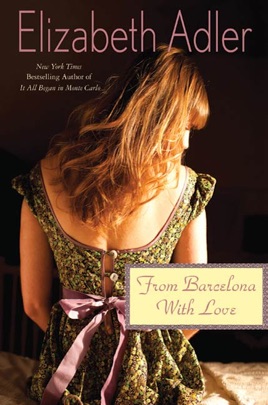 From Barcelona, with Love
Publisher Description
New York Times bestselling author of It All Began in Monte Carlo returns with From Barcelona, with Love

From the Hollywood Hills to the streets of Barcelona, from lush vineyards and wineries to the most exclusive homes in Europe, let Elizabeth Adler take you on a journey with a story that will hold you spellbound.

Bibi Fortunata was the hottest ticket in town: singer, actress, and celebrity. Two years ago she was arrested on suspicion of murdering her lover and his new mistress, who was also Bibi's best friend.

Bibi was front-page news in a way her publicists had never dreamed of. But the police were never able to prove anything and she was set free, with the cloud of suspicion and murder still hanging over her. Bibi left for Barcelona where she quite simply disappeared.

But when Bibi's daughter comes to private investigators Mac Reilly and Sunny Alvarez for help, they can't resist the temptation to solve this mystery once and for all. Who really killed Bibi's lover? Who would want to frame Bibi? And who is beckoning them from Barcelona?

Filled with Adler's trademark lush descriptions, twisty plots, and decadent luxury, From Barcelona, with Love will transport you.
PUBLISHERS WEEKLY
Adler's fun fourth romantic thriller featuring TV star and PI Mac Reilly and PR firm owner and gifted cook Sunny Alvarez (after It All Began in Monte Carlo) takes the pair, who are now living together, from California to Barcelona. After a Los Angeles court acquits pop singer Bibi Fortunata of murdering her lover and her lover's mistress, who happened to be Bibi's best friend, Bibi, her career ruined by the scandal, reluctantly sends her precocious nine-year-old daughter, Paloma, to Barcelona, to live with Bibi's super-wealthy and eccentric Spanish family, whose gorgeous matriarch was Mac's first love. Bibi soon afterward follows her daughter to Europe, then disappears. Two years later, Paloma appeals to Mac and Sunny for help in finding her missing mother. With Mac's "bad-boy good looks" whipping up the froth on the surface of this sexy tale, this summer smoothie goes down in one great gulp of easy reading.
More Books by Elizabeth Adler
See All