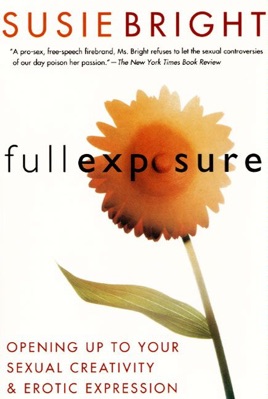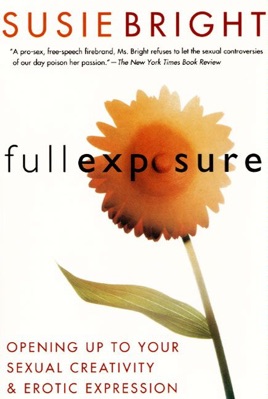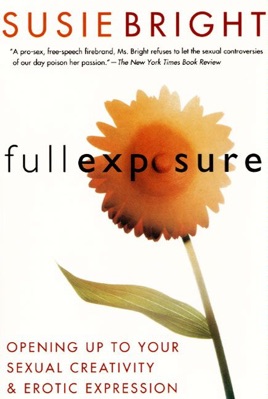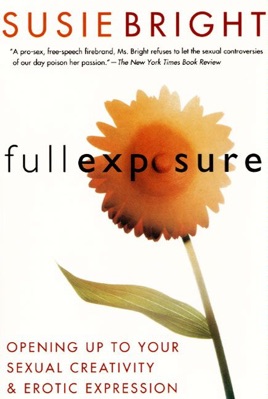 Full Exposure
Opening Up to Sexual Creativity and Erotic Expression
Publisher Description
Hailed by Utne Reader as "a visionary" and the San Francisco Chronicle as "the X-rated" intellectual," Susie Bright is indiputably the sexpert of our times.Now, in a frank and intimate look at our own erotic experience, she reveals the ways in which individual sexual expression has the power to inspire, challenge, and transform all of our lives. Bright explores some of the most complex questions about sexuality todaym including:
What are the real differences between men's and women's sense of the erotic?
Why is it so threatening to conscioulsy address sexual desire?
Is there a line to be drawn in erotic creativity-can you go so far?
How can articulate erotic expression make us better lovers, more important, better people?
PUBLISHERS WEEKLY
A chronicler of U.S. sexual mores (The Sexual State of the Union) as well as one of the most prodigious anthologizers of American erotica (in both the Herotica and Best American Erotica series), Bright tackles the complicated question of "sexual creativity" and "the personal meaning of erotic expression." Moving beyond prescriptive diagrams and techniques in her approach to sexual liberation, she urges readers to recognize how the erotic surrounds us in art, music, cooking and writing, noting that "sexual creativity stems from making something of life--instead of being made over." In 20 short chapters, she discusses such topics as how talking about sex makes it easier to tap into the erotic; the difference between pornography and erotica; how the sexual revolution of the 1960s failed; the sexual epiphanies that celibacy can bring; and the paradoxes of and necessity for sexual ethics. The most refreshing aspect of Bright's breezy, no-holds-barred style is the way she addresses sexual feelings and actions in plain English without embarrassment. In a happy union of form and content, her sexual openness sounds as all-American as a high-school pep rally, yet feels as seductively transgressive as Monica Lewinsky giving tips on political social advancement to a group of novices. But in the end, the constant, feel-good sex chat ends up avoiding or minimizing more complicated sexual and emotional issues and may seem repetitive to those familiar with her message.