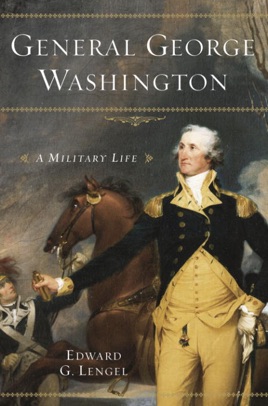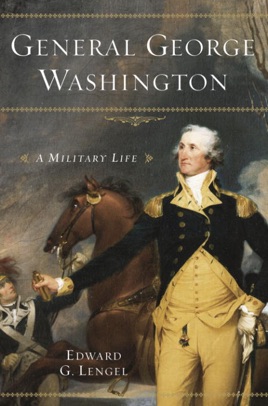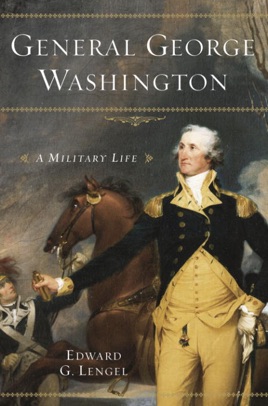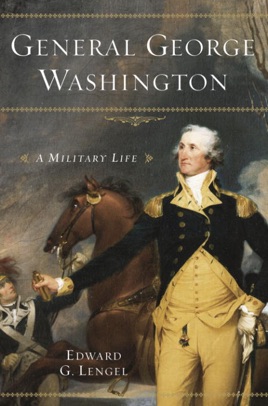 General George Washington
A Military Life
Publisher Description
Much has been written in the past two centuries about George Washington the statesman and "father of his country." Less often discussed is Washington's military career, including his exploits as a young officer and his performance as the Revolutionary War commander in chief. Now, in a revealing work of historical biography, Edward Lengel has written the definitive account of George Washington the soldier.

Based largely on Washington's personal papers, this engrossing book paints a vivid, factual portrait of a man to whom lore and legend so tenaciously cling. To Lengel, Washington was the imperfect commander. Washington possessed no great tactical ingenuity, and his acknowledged "brilliance in retreat" only demonstrates the role luck plays in the fortunes of all great men. He was not an enlisted man's leader; he made a point of never mingling with his troops. He was not an especially creative military thinker; he fought largely by the book.

He was not a professional, but a citizen soldier, who, at a time when warfare demanded that armies maneuver efficiently in precise formation, had little practical training handling men in combat. Yet despite his flaws, Washington was a remarkable figure, a true man of the moment, a leader who possessed a clear strategic, national, and continental vision, and who inspired complete loyalty from his fellow revolutionaries, officers, and enlisted men. America could never have won freedom without him.

A trained surveyor, Washington mastered topography and used his superior knowledge of battlegrounds to maximum effect. He appreciated the importance of good allies in times of crisis, and understood well the benefits of coordination of ground and naval forces. Like the American nation itself, he was a whole that was greater than the sum of its parts–a remarkable everyman whose acts determined the course of history. Lengel argues that Washington's excellence was in his completeness, in how he united the military, political, and personal skills necessary to lead a nation in war and peace.

At once informative and engaging, and filled with some eye-opening revelations about Washington, the war for American independence, and the very nature of military command, General George Washington is a book that reintroduces readers to a figure many think they already know.
PUBLISHERS WEEKLY
Lengel's Washington is the archetypal American soldier an amateur citizen in arms who struggles to learn an unfamiliar and demanding craft on the job one who is at the opposite pole from the paragon described in Douglas Southall Freeman's seven-volume biography. A military historian and associate editor of Washington's papers, Lengel presents a Washington who was not a creative military thinker, who made no contributions to the theory of war and who conducted his operations, Lengel argues, conventionally and unreflectively. He lacked an eye for defensive positions and could be dangerously rash in attack. More serious, Lengel finds, was Washington's consistent overestimation of the fighting power of his own forces relative to the British. But though Washington was no more than a competent soldier, he excelled as a war leader. Lengel praises his strategic vision, and his perception of America as a nation of free people with a collective destiny, as well as his bravery in battle, loyalty to his subordinates, indefatigability in his administration at all levels and his concern for the welfare of his troops. Lengel also shows Washington as a superb politician, whose relations with civilian authorities were almost uniformly good, and who was dedicated to the cause of independence. For Lengel, Washington's character inspired the trust necessary for any successful revolution. This outstanding work does that character justice.
More Books by Edward G. Lengel
See All