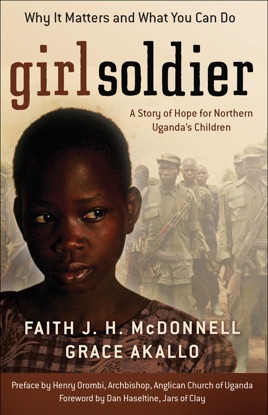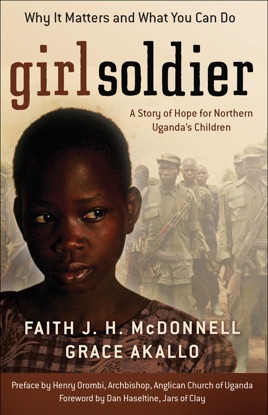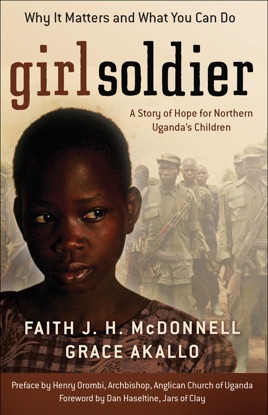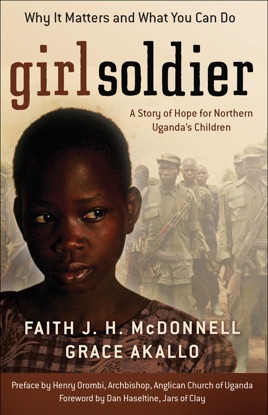 Girl Soldier
A Story of Hope for Northern Uganda's Children
Publisher Description
For several decades a brutal army of rebels has been raiding villages in northern Uganda, kidnapping children and turning them into soldiers or wives of commanders. More than 30,000 children have been abducted over the last twenty years and forced to commit unspeakable crimes.
Grace Akallo was one of these. Her story, which is the story of many Ugandan children, recounts her terrifying experience. This unforgettable book--with historical background and insights from Faith McDonnell, one of the clearest voices in the church today calling for freedom and justice--will inspire readers around the world to take notice, pray, and work to end this tragedy.
PUBLISHERS WEEKLY
In northern Uganda, thousands of children have been kidnapped by rebel armies and pressed into murderous service. Here, Akallo, who was herself kidnapped by the Lords Resistance Army at age 15, offers a disturbing, deeply personal account of being forced to march with the rebel army, fight, and raid villages for food and water. Akallo is joined by co-author McDonnell, who works for the Institute on Religion and Democracy. In between Akallos gripping autobiographical passages, McDonnell interweaves informative chapters recounting the history of strife in Uganda, and explaining the political-religious vision of Joseph Kony, head of the LRA. McConnell includes snippets from a Human Rights Watch report about abducted children, who were forced, among other things, to kill other children. The authors believe that God is protecting the children of Uganda, sometimes working miraculous intervention to protect thembut they also spotlight activist groups, such as the Uganda Conflict Action Network, who are doing their part to make a difference in the lives of child soldiers. Readers are urged to pray for the end of war in Uganda, to join protest rallies, and to design awareness-raising bulletin boards in their churches. The alternating narrative voices create a disjointed reading experience, but otherwise this is a moving, informative and brave book.