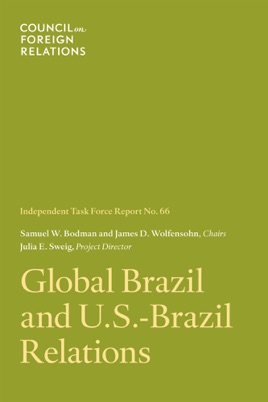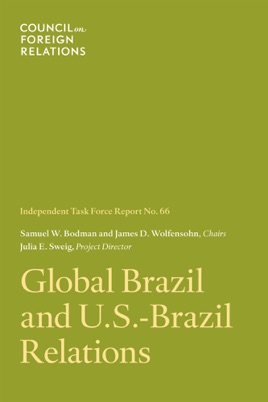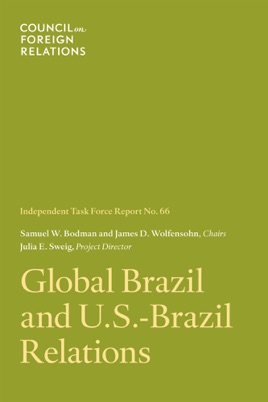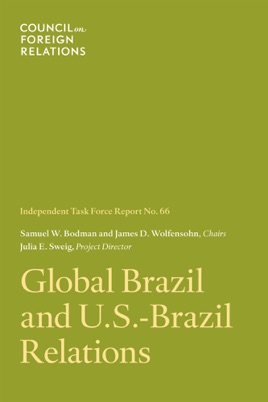 Global Brazil and U.S.-Brazil Relations
Publisher Description
July 12, 2011—Over the course of a generation, Brazil has emerged as both a driver of growth in South America and as an active force in world politics. A new Council on Foreign Relations (CFR)-sponsored Independent Task Force report asserts "that it is in the interest of the United States to understand Brazil as a complex international actor whose influence on the defining global issues of the day is only likely to increase."



Brazil currently ranks as the world's fifth-largest landmass and fifth-largest population, and it expects to soon be ranked the fifth-largest economy. The report, Global Brazil and U.S.-Brazil Relations, recommends that "U.S. policymakers recognize Brazil's standing as a global actor, treat its emergence as an opportunity for the United States, and work with Brazil to develop complementary policies."



The Task Force is chaired by former secretary of energy Samuel W. Bodman and former president of the World Bank James D. Wolfensohn and is directed by CFR Senior Fellow and Director for Latin America Studies and Director of the Global Brazil Initiative Julia E. Sweig.



Recognizing Brazil's global role, the report recommends that the Obama administration now fully endorse the country's bid for a seat as a permanent member of the United Nations Security Council (UNSC). It argues that "a formal endorsement from the United States for Brazil would go far to overcome lingering suspicion within the Brazilian government that the U.S. commitment to a mature relationship between equals is largely rhetorical."



Domestically, Brazil's "inclusive growth has translated into a significant reduction of inequality, an expansion of the middle class, and a vibrant economy, all framed within a democratic context." Consequently, Brazil has been able to use its economic bona fides to leverage a stronger position in the international, commercial, and diplomatic arenas.



The report stresses the importance of regular communication between the presidents of both...
More Books by Julia E. Sweig
See All