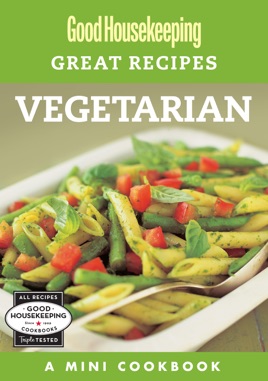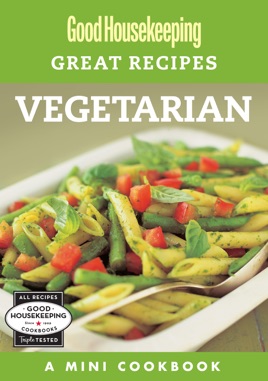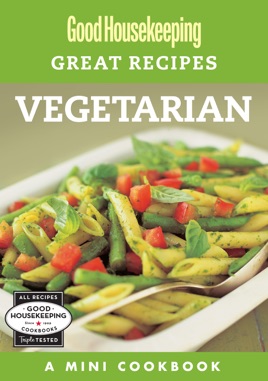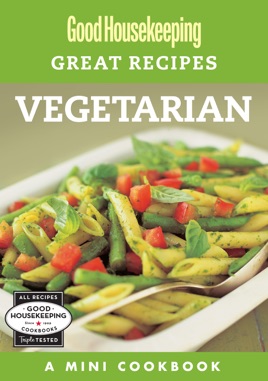 Good Housekeeping Great Recipes: Vegetarian
A Mini Cookbook
Publisher Description
A collection that will make everyone want to go a little vegetarian!
Whether you're a vegetarian or simply want to add more meatless meals to your recipe repertoire, Good Housekeeping has just what you're looking for, with 19 foolproof recipes triple tested in the magazine's famed Test Kitchen.  These simple one-dish salads, veggie burgers, pastas, and sides will satisfy big appetites as well as provide great supplements for entertaining.
Try our Marinated Portobello Burgers for a barbeque, a Greek Peasant Salad packed with healthy and tasty ingredients, Corn and Jack Quesadillas, and a robust Fusilli with No-Cook Tomato Sauce that you can have on the table in 15 minutes. With such robust and satisfying meals, you'll never miss the meat! 
Meatless not vegetarian
This cookbook should have been titled meatless meals, not necessarily vegetarian. There are wide uses of dairy, oil, and eggs throughout. Though great for those making a transition to a vegetarian lifestyle, I wanted something more plant-based.
More Books by Good Housekeeping
See All