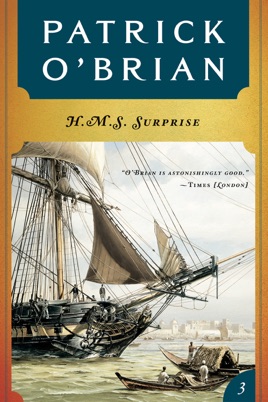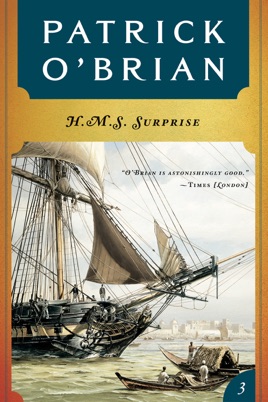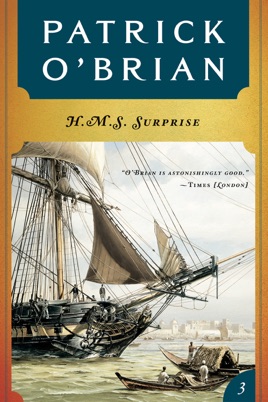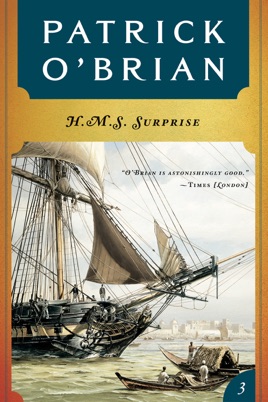 H. M. S. Surprise (Vol. Book 3) (Aubrey/Maturin Novels)
Publisher Description
"The best historical novels ever written." —Richard Snow, New York Times Book Review

Third in the series of Aubrey-Maturin adventures, this book is set among the strange sights and smells of the Indian subcontinent, and in the distant waters ploughed by the ships of the East India Company. Aubrey is on the defensive, pitting wits and seamanship against an enemy enjoying overwhelming local superiority. But somewhere in the Indian Ocean lies the prize that could make him rich beyond his wildest dreams: the ships sent by Napoleon to attack the China Fleet.
PUBLISHERS WEEKLY
This long-out-of-print naval adventure in the series that started with Master and Commander (see The Mauritius Command below) finds Captain Jack Aubrey in charge of the H.M.S. Surprise. His ship's surgeon and friend, Stephen Maturin, sidelines in espionage and natural science. Through Maturin's eyes we see the environment in great detail--down to the species of beetle that inhabits an area. The Surprise is commissioned to deliver an English envoy to India. It is the early 19th century, when England fought for supremacy over France and Napoleon's navy, and Aubrey itches for an engagement with the crafty old French admiralpk Linois. He hopes to capture the French ship and earn the prize money that would clear his debt and allow him to marry Sophie, his true love. O'Brian knows his history and sailing, as is evident in the rich particulars--sometimes overwhelming. Those who don't know their foretopsail from their maintopsail will at times be as lost as landlubbers on a stormy sea. Stretching its genre but never escaping it, the novel will impress those who enjoy swashbucklers.
More Books by Patrick O'Brian
See All