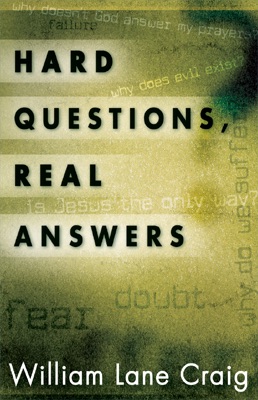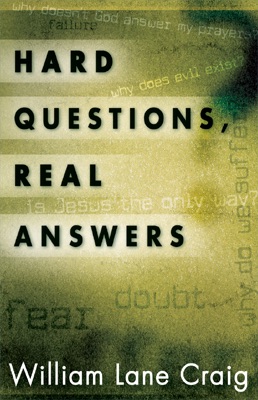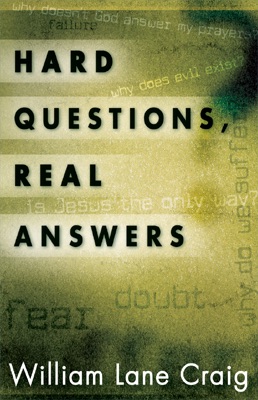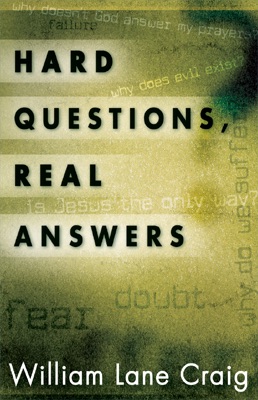 Hard Questions, Real Answers
Publisher Description
Why doesn't God answer my prayers? If God is so powerful, why does evil exist? And if He is so good, why do we suffer?
Nonbelievers, and even Christians, are often troubled by questions about suffering, doubt, failure, and unanswered prayer. Yet careful, compassionate answers are hard to find, in part because evangelicals have not taken the life of the mind seriously enough. The intellectual currents of our day are just too strong for simplistic responses.

In Hard Questions, Real Answers, William Lane Craig doesn't offer trite phrases or pat answers-he offers honest insights gained from a life of study and ministry. Readers in the midst of doubt and confusion will find real answers to these perplexing questions and learn to stand on the only sure foundation for hope-God Himself. This expanded new edition includes chapters on abortion and homosexuality to help readers know how to think about these volatile social issues.
Broad scope and clear reasons
About 150 pgs that covers a range of topics makes this a kind of survey of apologetics. some basic topics such as ' who made God' and others very deep. Different authors answer questions pertaining to their expertise and with such clarity that it's easy to absorb. If you're interested In apologetics or just have a lot of questions no one is addressing then I recommend this book.
Outstanding
William Lane Craig does an outstanding job answering tough questions. This book represents a logical order to those answers that arms the Christian to understand the "why" behind each response. This is a must read for anyone serious about being equipped.
More Books by William Lane Craig
See All